Alok Tandon, Noida Authority CEO Inaugurates Dump Site Management and Remediation Project in Noida
Talib Khan
Noida (9/12/2018): Till date, the municipal waste of Noida is collected by the Noida Authority and is being dumped unscientifically in the low-lying areas.
With the launch of Swachh Bharat Mission, the Central and State Government gave serious attention towards wastes management practices. Thus, the Noida Authority also initiated serious efforts on this sector and made commendable progress in planning, conceptualizing, and procuring the necessities required to meet the objectives of Swachh Noida.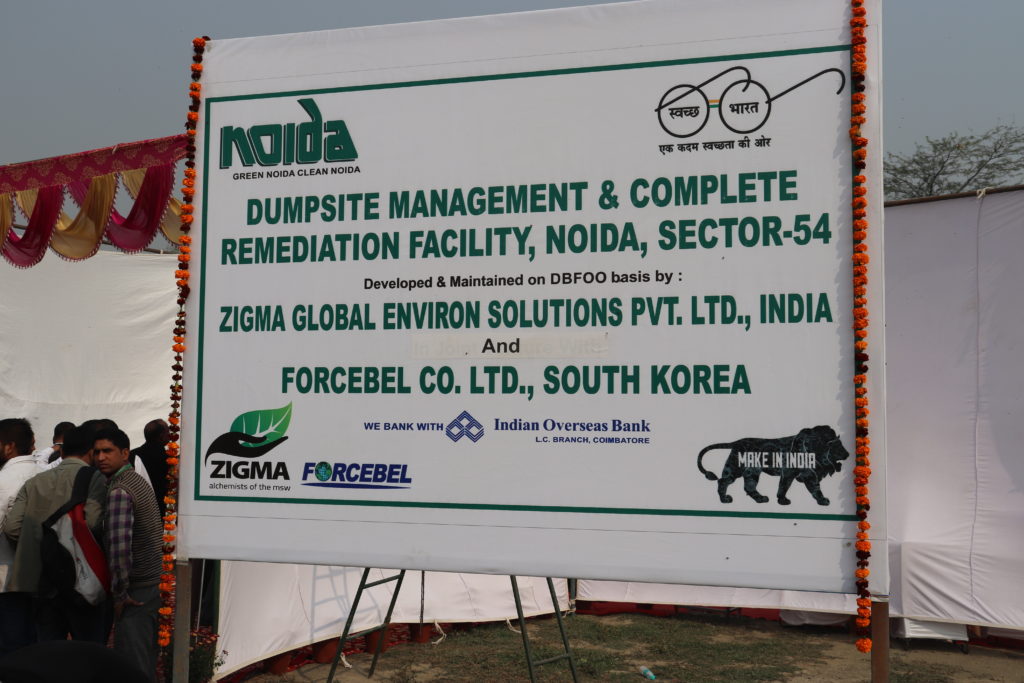 The following projects will be taken by the Noida Authority for the waste management.
1. Door to Door waste collection, handling, management and transportation
2. Construction and demolition, debris collection, transportation and disposal.
3. Road sweeping of entire roads which are above 45m and above.
4. Dump site management and complete remediation facility of entire waste dump site areas in Noida.
These facilities will become operative and start delivering the benefits by the end of March 2019.
Today, the first project was inaugurated of Dump Site Management and Remediation. This project was conceptualized in the month of January 2018 and through global bidding process.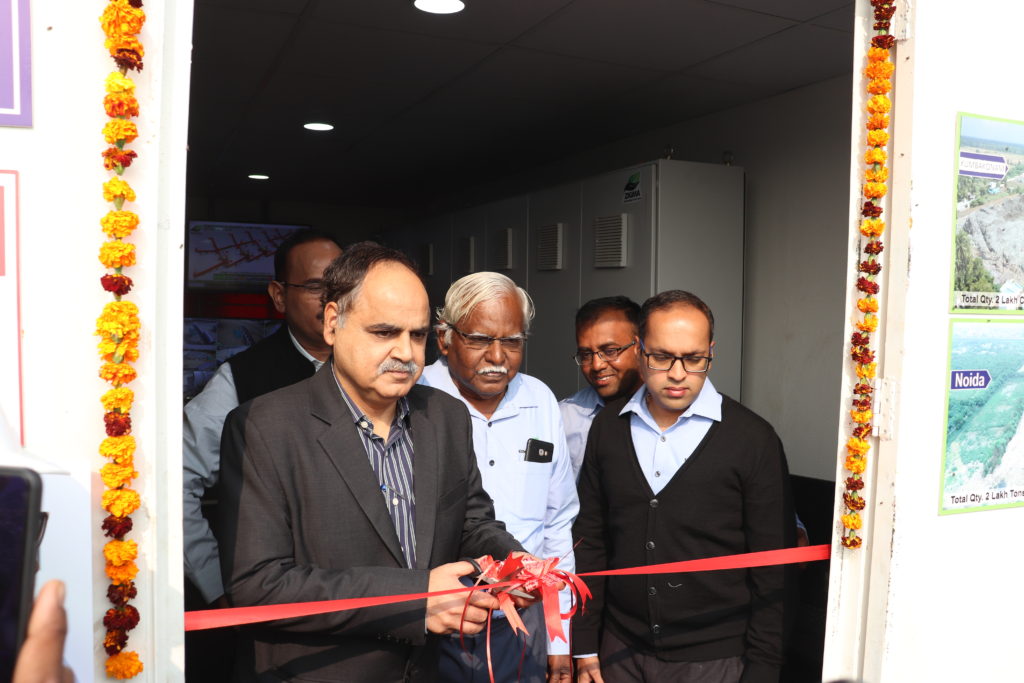 Noida Authority CEO, Alok Tandon, inaugurated the plant by cutting the ribbon and switching on the machine by his own hands.
Then the officials and engineers showed him the site and told him about the functioning of the machine.
The company M/S Zigma Global Environ Solutions Pvt Ltd, Erode Tamil Nadu, was awarded the contract in July 2018. The company having joint venture with a leading South Korean company in this sector, M/S Forcebel Co. Ltd.
They set up the entire infrastructure within a period of four months in sector 54 Noida. After having several successful trial runs, company is now geared to take up the entire commercial operation from today utilizing its operational capacity and capability.
This facility will benefit Noida in numerous ways.The state of art waste remediation facility is North India's first facility of its kind.The facility has minimal manual handing of waste and uses the SCADA and PLC control technology enabling the entire plant control, using click of a button.
The operation of the facility can be viewed at any hour of the day either by the Authority officials or the Nodal officer responsible foe the successful operation of the facility.
The entire site with the legacy waste will be cleared in about 6 months.
Noida Authority has further planned to shift the facility to sector 145, for the remediation of the waste placed there.
Waste in sector 54 will be processed daily in tune of 400 tons per day, and will clear the 60,000 ton of waste in around 6 months.
The processed waste shall be converted into, RDF/SCF (Refused derived fuel/Segregated combustible fuel), Soil Conditioner/Compost/Good Earth, and Metal Scraps.
The reclaimed land from waste dump will be used by the Noida Authority in creating, recreational gardens, corridors or green belt to help reduce the environmental pollution.
While addressing the media ACEO Noida Authority, RK Mishra, said "the functioning of the plant and the objectives of setting up this plant in cleaning the municipal waste".
"He also talked about the benefits of having such facilities"