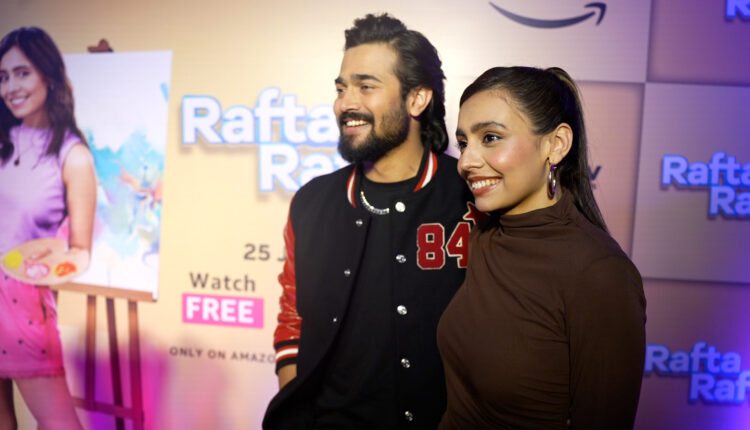 Amazonhosted two exclusive screenings for its web series 'Rafta Rafta'

Mumbai, January 27, 2023: Amazon miniTV – Amazon's free video streaming service, hosted two exclusive screenings for its web series 'Rafta Rafta' a day prior to its release date in Mumbai. The first screening was entirely held for the fans alongside the lead actors followed by celebrities and creators screening, encompassing close friends of Bhuvan Bam and Srishti Ganguli such as Viraj Ghelani, Sejal Kumar, Ayush Mehra, Naman Jain, Vishal Malhotra, Aasttha Ssidana, Chandani Bhabhda, etc. The evening was filled with love, laughter and heartening moments.
Both the screenings witnessed laughter riots as the people walked out with wide smiles and happy faces. This lighthearted rom com that went live on 25th January 2023 will let audiences watch their favorites Bhuvan Bam and Srishti Ganguli Rindani on the screens and see how Karan and Nithya adapt as newlyweds in a roller coaster ride of emotions, adjustments, fun, romance, and a lot more. The web series also features veteran television actors such as Rakesh Bedi, Atul Srivastava and Kamini Khanna bringing in their comic best.
The show is a BB ki Vines production, created by Abbas Dalal & Hussain Dalal and is directed by Vishal Gupta.