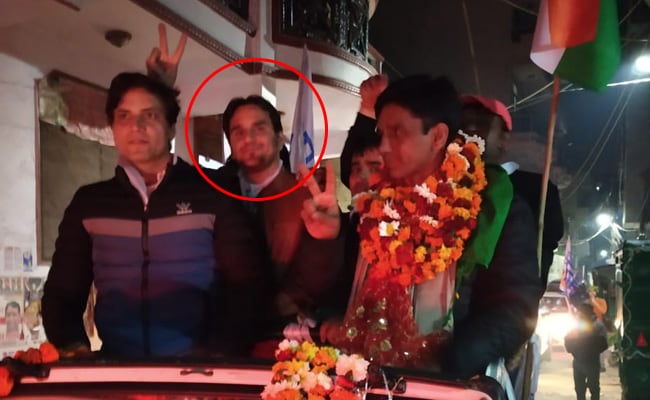 APP volunteer killed in firing on AAP MLA Naresh Yadav's Open Car
Saurabh Kumar/Lokesh Goswami Tennews New Delhi :
New Delhi : The Delhi Police on Wednesday registered an FIR and arrested a man after an Aam Aadmi Party (AAP) leader was attacked, leading to death of a party volunteer last night. The attack on MLA Naresh Yadav's convoy took place at around 11 pm on Tuesday at Aruna Asaf Ali Marg in south Delhi when he was coming back from a temple. Yadav escaped unhurt.
Another volunteer accompanying the leader was injured, AAP said on Twitter. Yadav won the Delhi Assembly election from Mehrauli.
Police sources said the man has confessed to the firing and said the motive was to kill Ashok Mann and his nephew Harender who was injured. He said he was not targeting the AAP MLA.
"Shots fired at AAP MLA Naresh Yadav and the volunteers accompanying him while they were on their way back from temple. At least one volunteer has passed away due to bullet wounds. Another is injured," the party tweeted from its official handle.
Speaking to a news agency, Mr Yadav demanded that police should thoroughly check the CCTV footage to identify the assailants who shot at his convoy.