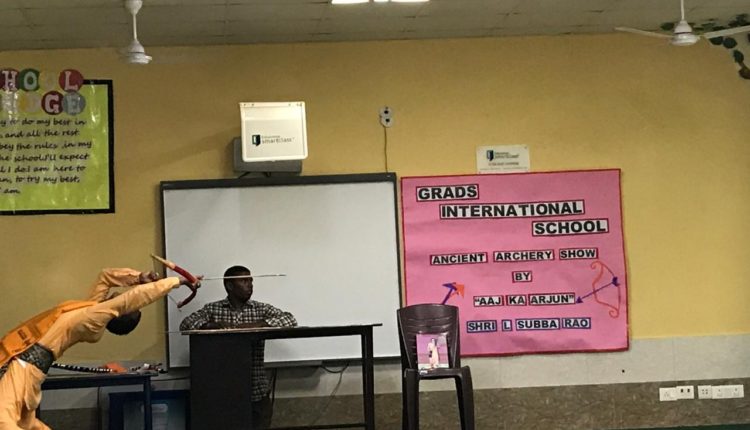 Archery workshop, "Ancient Archery and Art of Concentration," Organised at Grads International, Greater Noida
Saurabh Kumar
Grads International School, Eta-2, Greater Noida, today organized a unique and highly motivating archery workshop, titled "Ancient Archery and Art of Concentration," at its premises. The chief guest and the resource person of the workshop was none other than Renowned Archer, L Subba Rao, accompanying him was the guest of honour, his wife Subba Rao.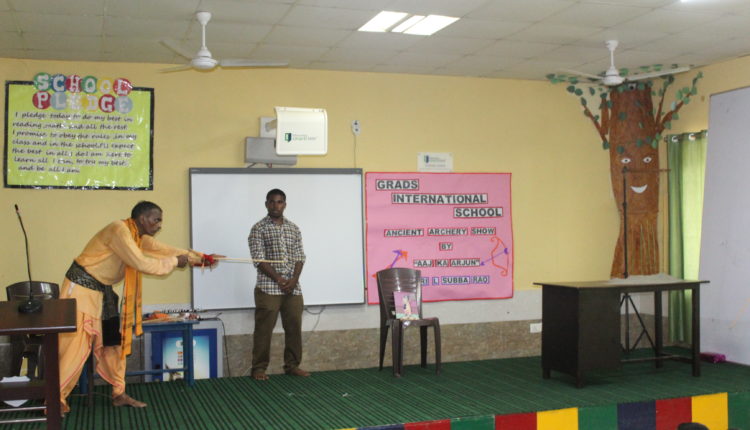 Rao opened the workshop by giving an insight about archery and its importance in maintaining focus in life to achieve the aim. He demonstrated his exceptional skills and techniques of archery that was practiced by great warriors like Dasharatha, Dronacharya, Arjuna, and Eklavya. This also included some of the interesting techniques like Shabd Bhedi and Matsya Netra Bhedam. In addition, Rao shared some interesting ways for concentration with students.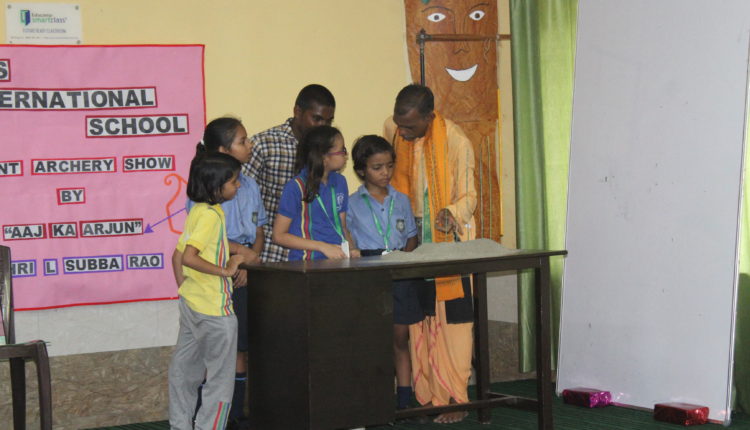 Roya Singh, Director of the school, and Aditi Basu Roy, Principal, felicitated the distinguish guests and showed their gratitude and respect towards the gurus by offering them Guru Dakshina. The workshop was thoroughly enjoyed by the students, teachers and other audience. At the end, the Principal Aditi Basu Roy, appreciated and thanked the guests for their inspiring words, art display and teachings which they shared with the students.
While interacting with Ten News L Subba Rao said, Archery has learning of Vedas as in modern times nobody has an interest in such things so it is almost a lost art. Yoga and Pranayam enhance our concentration and without concentration, no one can be a good archer. As this art of our country is about to extinct so for its revival I request the government to provide us some aid so we can travel across the world make this art popular again."