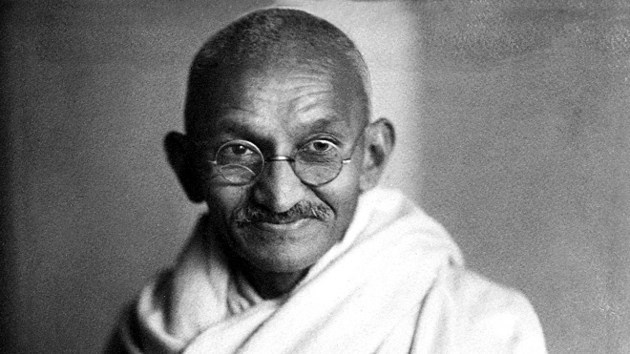 Association of Indian Philosophers International begins 3 day webinar to rejuvenate Gandhian Values
3rd October: On Friday, Association of Indian Philosophers International commenced a three day International Webinar on Gandhi Jayanti on the theme – "Ahimsa – The Foundation of Cosmic Harmony".
The webinar was organised by Association of Indian Philosophers International headed by Prof. S.R.Bhatt and eminent philosopher, thinker, academician, writer and sanskritist.
Dr. Diya Vandana Sharma who is a well known actor, anchor, writer, animal welfare activist and a scholar of Advaita Vedanta Darshana along with Dr. Kaushalendra Singh who is proficient speaker, writer and scholar of Buddhist Studies became the organising force behind this seminar.
Eminent politicians, philosophers, spiritual masters and academicians joined the webinar to discuss Gandhian values specifically non violence, and how these values are relevant to address contemporary challenges.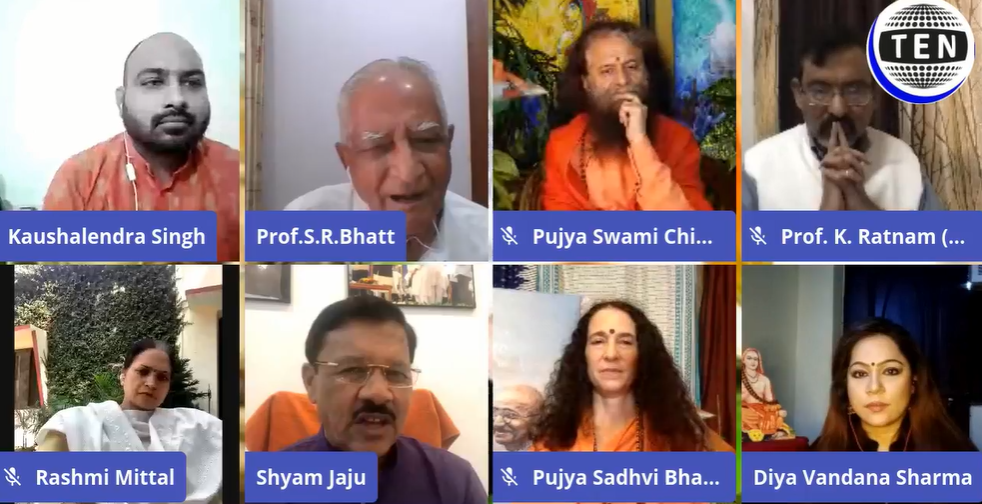 While delivering the opening address, BJP's National Vice President Shyam Jaju said that Gandhi's identity was not limited to India, he is recognized all over the world and his personality and thoughts are a subject of research in different universities across the globe.
"His most important contribution to the world is non violence which was used as a tool to gain independence, and to establish equality and fraternity in many parts of the the world."
While talking about the deadly Coronavirus crisis, Jaju suggested how Gandhi's thoughts on mental and physical health are a reminder of his farsightedness.
Dr. Nitish bhardwaj, renowned for his role as Lord Krishna in B. R. Chopra's television series Mahabharat, touched upon violence other than the physical one, like economic and environmental violence that is being committed in today's time.
He defined violence as an encroachment of someone's right by physical or any other means.
While talking about the crusades, terrorism, corona, he said that these are all forms of human made violence which is trampling upon someone else's right and crushing samata or equality.
"This is a high sense of entitlement. I call this Duryodhan Syndrome."
Further speaking about violence, he said, Mahavira, in his writings, had supported violence in retaliation of atrocities committed of certain types. He called it "Pratihinsa".
"Shaheed bhagat singh, Sukhdev, Rajguru went on and committed pratihinsa and not hinsa. It was termed as hinsa by so many congress leaders at that time."
"This pratihinsa also complimented Mahatma Gandhi's non violence movement."
President of Divine Shakti Foundation, Sadhvi Bhagawati Saraswati, while speaking on Corona crisis, said, the way that we were living, that which was normal earlier, has created this very tragic situation that we are in today.
"So we do not want to go back to the earlier normal, rather we want go into a new normal. It requires the teachings of Gandhi ji."
"When he spoke about non violence. Most of us relate it to the external nonviolence, but its meaning is much deeper and much broader."
"Non violence is how we live every minute and every second."
While touching upon vegetarianism as a part of non violence, she said that yesterday was world vegetarian day, Gandhi knew this was the right way to live. We are feeding all our grains to the cows, chickens so that they can become our hamburgers, chicken mcnuggets. It is violence to mother earth. It is violence with our brothers and sisters with whom we share this planet
President and spiritual head of the Parmarth Niketan Ashram, Swami Chidanand Saraswati, while speaking about inclusiveness, said, "Vasudhaiva Kutumbakam", the idea that the world is a family, this feeling of inclusiveness is very important. We can die for each other when the world is a family, but when the world becomes a market then we just try to exploit each other.
He said, Gandhi's vision of swadeshi is a need in today's world, that is why PM Modi has started Atmanirbhar Bharat and Swachh Bharat abhiyan.
"Gandhi said that there is always enough for everyone's need but never enough for one person's greed. We need to move from greed culture to need culture and use and throw culture to use and grow culture," Swami Chidanand quoted Gandhi while talking about the importance of living a simple life.
"For a simple green living, one should buy only those things which are a necessity. One should be conscious not to promote waste and one should buy only those things that are being produced in green factories."