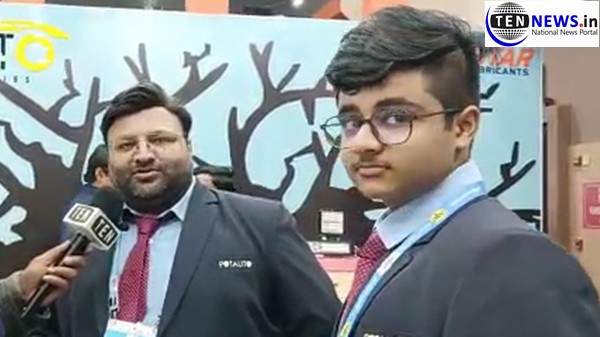 Auto Expo Component Show 2023: Indian Car Component Manufacturers observe boost in demand amid China's absence
Ten News Network

New Delhi (India), 13th Jan 2023: The Auto Expo Component Show 2023, which is currently being held in New Delhi, has seen a surge in demand for Indian car component manufacturers due to the absence of Chinese car component manufacturers at the show. This has led to a boost in confidence for Indian dealers, as they are now able to showcase their products and innovations to a wider audience.
One such company that is taking advantage of this situation is Potauto, a company that specializes in selling bulbs, horns, and foglamps for cars. Representing Potauto at the event is Abhishek Gupta, who is promoting their unique DRL foglamp that features the Indian flag.
According to Abhishek Gupta, the response from customers has been very positive, with many praising the unique design of the foglamp, which is designed to be used both during the day and night and has multiple light options that can help reduce the chances of accidents.
The absence of Chinese car component companies at the 2023 Auto Expo has certainly led to a surge in popularity for Indian car component manufacturers, and Potauto is just one of the many companies that have benefited from this. With their innovative design and safety features, Potauto is sure to make a splash at the Auto Expo 2023.