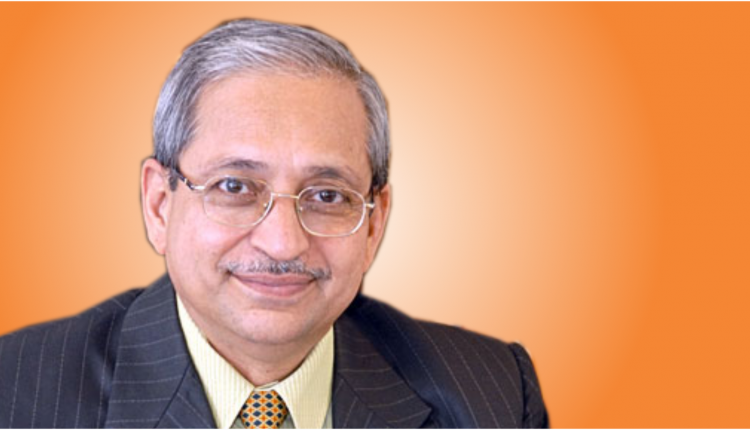 Autonomy of utmost Importance to enhance standard of higher education in India says Director BIMTECH and EPSI Alternate President Dr. H Chaturvedi in conversation with Ten News
Ashish Kedia / Saurabh Kumar
Greater Noida :
Dr H Chaturvedi Director, BIMTECH & Alternate President, EPSI is a well-known figure in Indian education sector. Dr. Chaturvedi has more than 35 of years' experience in teaching, research and administration. As former Director with All India Council for Technical Education (AICTE), New Delhi, a statutory body under MHRD, Government of India, he has been associated with formulation of policies, planning, regulation and control of Management Education as well as other disciplines under technical education. While working with the National Board of Accreditation (NBA) and the AICTE Board of Studies in Management, he was involved in multi-dimensional improvement of quality in Indian B-schools. Dr. Chaturvedi joined Birla Institute of Management Technology (BIMTECH), New Delhi as Director in 1999.
He along with other like-minded renowned academicians of India, was instrumental in forming Education Promotion Society of India. Founded in 2005, EPSI has played a very significant role in setting up dialogues between higher education sector and government.
Ten News Editor Ashish Kedia spoke with Dr. Harivansh Chaturvedi about EPSI, its scope, priorties and challenges before India's higher education sector. Here are the excerpts of the discussion.
Ten News : What exactly is Education Promotion Society for India and what is purpose behind its formation?
Dr. H Chaturvedi : Education Promotion Society for India has been founded in year 2005. The basic purpose was to provide a forum for higher education sector. Right now there are more than 860 Universities and 45 thousand colleges where about 335 million students are pursuing higher education in India. This sector has lot of good potential to provide talented manpower.
Till 2005 there was no forum to represent the issues problems and challenges of education sector of India. Till 1990 the growth of sector was slow but after the economic reforms of 1991 the government allowed the entry of private sector in to education both primary and higher education. There has been a very high growth of higher education in our country and this growth has provided better opportunities to students, parents and professors. However this has also thrown open a number of problems.
Post 1991, North India has seen very high growth in higher education sector. Talking of professional education segment, private sector almost contributes 80% share as of now. Indeed it must be noted that Indian higher education is following the affiliation model of British Period. The first three universities were started in Kolkata, Mumbai and Madras.
Earlier each university of our country was giving affiliation to about 45-50 colleges but now that number is over or about 100. There has been big growth of higher education in country and it has also created lot of problems such as lack of teachers, facilities, infrastructure etc. I believe that Access, quality and equality are three key parameters upon which the performance of any education system can be evaluated. So this is where EPSI comes into picture. The purpose is to raise problems and issues being faced by higher education sector, mostly by private sector.
Based on this background some prominent educationist came together and founded EPSI. In first five years itself the EPSI grew widely around the country. Now we have more than 700 members and chapters in most big states of India.
Ten News : EPSI has been very instrumental in setting up dialogues between Government Authorities and Higher Education Sector. So what are the major concerns that EPSI as of now?
Dr. Chaturvedi : For last one decade we have been raising various issues but mostly all issues are connected with one problem which is lack of autonomy for private sector and public sector institutions. Till sixties colleges and universities were enjoying autonomy and were headed by renowned academicians. In 80's- 90's onwards lot of power was given to regulatory body like UGC, AICTE, Medical Council of India and many others bodies.
Because of concentration of power in the hand sof regulatory bodies lot of discretion has been enjoyed by the pfficials and corruption has also happened in these rehgulatory bodies till few years back. Now there has been some positive changes in top level of UGC and AICTE and we are not witnessing any corruption as of now. Still corruption can't be totally ruled out but at top level it is not bei ng felt by academicians. We want that education must be free from corruption. But in many states the governments are not very supportive or free from corruption. Hence we have been raising this issue that universities and institutions must be given autonomy so that we can take quick decision and our education institutes can renew themselves. Autonomy should not be only from regulatory bodies but at level of professor and management. Owners and bureaucrats should not be allowed to wield too much power in day to day functioning of educational institutes.
India can become a hub of education and can attract foreign students as well if issue of autonomy are resolved. In UPA's tenure some 8-9 bills were brought which were very regressive for private sector education and hence we opposed those bills and met with the then HRD minister and other relevant authorities. Thereafter because of the pressure created by EPSI the bill was not passed in parliament.
We are of the view that since government does not have proper resource hence it has allowed private institutions and the practice must be encouraged as well.
Ten News: What would you say to critics who claim that weakening of regulatory bodies or giving too much autonomy can cause decline of education standard in the country?
Dr. H Chaturvedi : There is another aspect of autonomy which needs to be understand as well. Quality of higher education has two sides, first is autonomy and second is accountability. It is sad to say that we are suffering from both the sides, government is not willing to give autonomy and there is no accountability in our education system, be it private sector or public sector. Nobody is held responsible for failure in universities and colleges. There is problem of using unfair means during examination and even the evaluation of answer sheets is not up to standard. Delay in results is also very common. Many times results take 3-5 months' time to be declared.
Root reason of these problems is lack of government system as well as private sector's interest to fic accountability.
Ten News: Indian Higher Education Sector had some concerns on the GST that was introduced on outsourced services in higher education. Could you please enlighten our viewers on the issue?
Dr. H Chaturvedi : When GST became effective last year, the outsourced services of schools and colleges like hostel, mess, transportation fell under the bracket of taxation of this law. Institutes outsource these services so that they can focus on primary concern of education. However they do require place to stay, means to travel and food to eat, hence these services are also required to be provided and are often outsourced. When we knew about GST being levied on these services we realized that cost will go up which will have to be borne by students. We met finance minister and submitted memorandum. We inform that government has being vocal about making education affordable and this taxation will be counterproductive to it.
Ten News: In a recent ranking India has risen from 7th position to 5th position as global contributor of Knowledge. So what's your expert view on research based education happening in India?
Dr. H Chaturvedi : It is great to see that India has moved forward by two position and the ranking was about the published research papers by Indian students and the citations in national International journals as well as how much people have read them.
However this is a misnomer and publication of research paper cannot be only indicator of the kind of work being done in our institutes and universities. Cofounder of Apple recently gave a controversial statement and said that Indian's are not creative because education system is not building creativity among their students.
I think the funds for research are drying up and government isn't doing much to aid research in private institutes. Hardly there are any facilities in many reputed colleges because of difficulty in getting funds. In central universities around 36% posts are lying vacant. So when there are no teachers for teaching who will do research. There are 1 million teacher in higher education sector but workload on these teachers is already too high.