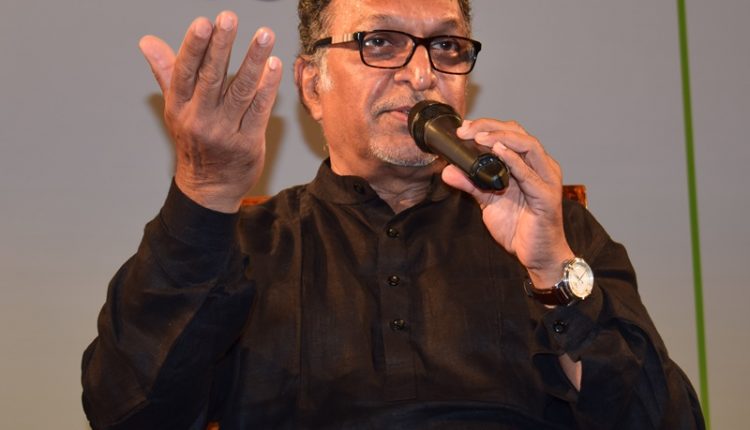 Baahubali film actor shares experience with NSD students, Mourn Sridevi's death
Kashif Hasnain (Photo/Video) By Lokesh Goswami Ten News Delhi :
New Delhi: Veteran film actor M Nassar said on Sunday that if your country is culturally rich, then you are living in a rich country and indeed we are culturally rich.

The 60-year-old actor was in New Delhi on Sunday and hold 'Master Class' with the students of National School of Drama. His visit is a part of 8th Theatres Olympics.
Nassar is one of the most acclaimed actor in India and one of the most prominent faces of South Indian film. He is the current president of South Indian Actors Association too.
In 30 years of his filmy career he acted in more than 450 films of different languages such as Hindi, English, Tamil, Telugu, Kannar, Bengali and so on.

Nassar is well known for strong acting in the films like Thevar Magan (1992), Bombay(1995), Anbe Sivam (2003) and Nayakan (1987). He also acted in the most popular movie of Indian Cinema 'Baahubali series.'
While sharing experience with the budding theatre artists he shared his journey and some interesting twist and turn of his career.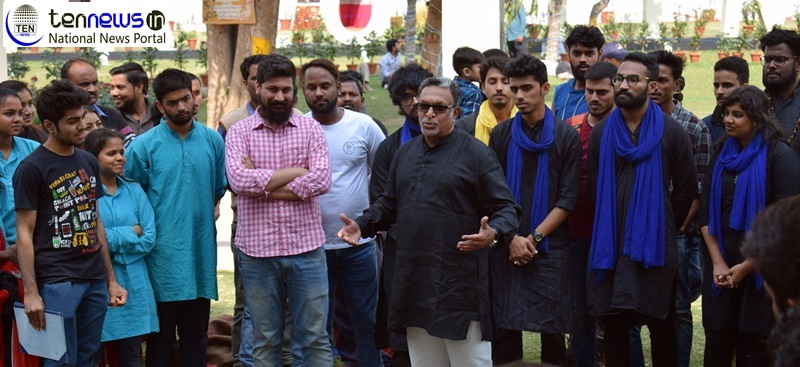 Replying to the question of sudden death of veteran actress Sridevi, he took a long pause and said, "We have lost the most talented actress of Indian cinema. She not only acted in Hindi films but in Tamil, Telugu and other films too."
"It is unfortunate that I did not get a chance to work with her but indeed Indian film industry will miss her."