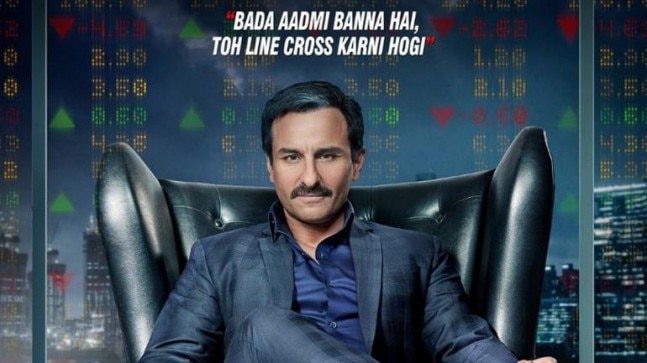 Baazaar Movie Review: Delhitees give a Thumbs up to Saif Ali Khan film!
New Delhi: After playing a police officer in Sacred Games, Saif Ali Khan plays a stock market hotshot in Baazaar. The actor, who has been experimenting with various characters onscreen will be seen in this drama which also stars Chitrangada Singh, Rohan Mehra and Radhika Apte.
Baazaar, which releases today, revolves around the stock market with a mentor-protege relationship as its spine. Set in the backdrop of money, power and business, it shows the rise of the anti-hero.While the movie has witnessed a low occupancy of around 9-10 per cent in theatres across the country.
Ten News decided to talk to Delhi Audiences to know their take about the movie.
"Very different and gripping movie. movie story revolves around the stock market. Dialogues are good and not a dull moment overall in the movie . Saif and debutant actor acted really well," Said Delhitee.
"It is one of the good films seen in recent time. Saif Ali Khan Acting is very good. Gripping screenplay and it all the actors really acted well." said Another Delhitee.