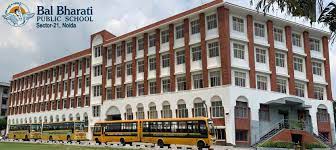 Bal Bharati Public School, Noida Set to Host the Biggest Career Conclave of Noida
Ten News Network

NOIDA, Nov 14, 2022: On November 18th and 19th, Bal Bharati Public School in Noida is set to host the biggest career conclave of Noida. During the event, official representatives from 40 Universities from India and the globe will come together to assist students in making well-informed decisions pertaining to their careers.
At the conclave, parents and students can expect to gain a great deal of information pertaining to scholarships, financial aids, multidisciplinary programs, global education, and new age careers, among other things.
The event will kickstart at 8 am and will continue until 1 pm. The event is open for everyone. Students can visit the event to gain more information pertaining to educational opportunities and careers.
Click the below link to register for the event: