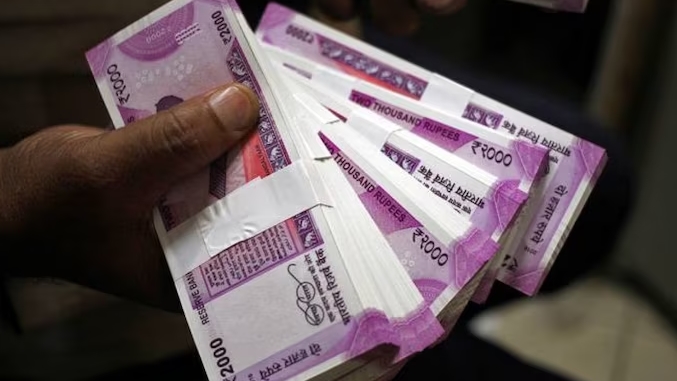 Banks to Flag Large ₹2000 note Deposits to IT Department
Ten News Network
New Delhi (India), 26th May 2023: As part of the yearly statement of financial transactions (SFT) that banks are expected to send to the tax authority, banks will be compelled to notify the income tax department about major cash deposits of 2,000 currency notes that began on May 23.

However, the exact dollar denomination of the deposits is not required.
Due to this large cash deposits made during the ongoing phase-out of 2,000 notes will fall under the radar of tax officials, who routinely go through data to discover tax cheating and tax fraud. The reporting thresholds for term and savings deposits are 10 lakh and 50 lakh, respectively.
According to an individual who spoke on the condition of anonymity, this reporting system has been in place for a long time and is not a new feature as a result of the RBI's decision to recall 2,000 notes.
The person stated, "Everyone may keep some funds in cash for a rainy day. But, can there be a genuine reason for anyone to maintain large piles of cash, especially high-denomination notes, instead of trying to earn interest? That behaviour should merit an explanation, especially if the deposit is disproportionate to the income reported in the tax return. So, that question will be asked."
As a precaution, some banks are requiring people who repeatedly try to swap 2,000 notes at the counter to show their IDs.
Next week, Reserve Bank of India governor Shatikanta Das is due to meet with senior officials from private sector banks to discuss governance issues, as well as the status of 2,000 note swaps and deposits, and obstacles encountered throughout the process.