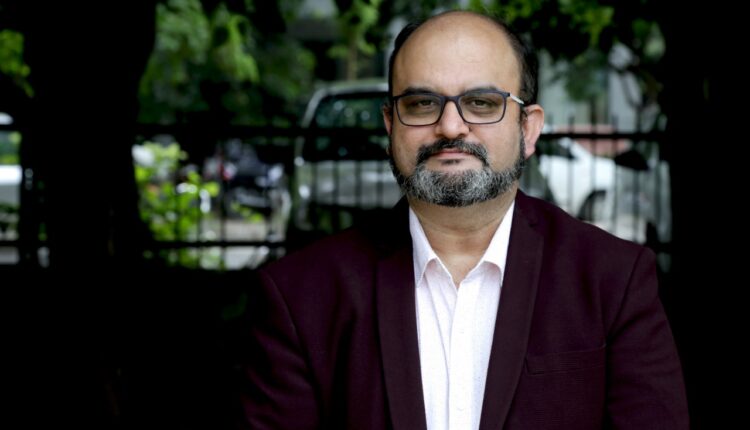 Battery swapping may stifle the innovation capacity of the EV segment
By Samir Kapur

The electric vehicle (EV) market in India has witnessed significant growth. Valued at USD 1.45 billion in 2021, the market size is anticipated to touch USD 113.99 billion by 2029 from USD 3.21 billion in 2022, at a CAGR of a whopping 66.52%. The numbers are as per a report by Fortune Business Insights, titled "India electric vehicle Market, 2022-2029."
Much of this growth can be attributed to factors such as government support, heightened environmental awareness, and technological advancements. Tax breaks, subsidies, and investment in charging infrastructure have been among the initiatives aimed at promoting the adoption of EVs. Increased environmental awareness among the populace has also contributed significantly, with people seeking more sustainable and eco-friendly alternatives to traditional fossil fuel-powered vehicles. Additionally, advancements in battery technology and the emergence of convenient charging options have bolstered the appeal of EVs.
The steps that the Government took to promote electric mobility includes the facilitation of 100 percent FDI in the EV sector, incubator programs, shared facilities for prototyping, and financial support through the Credit Guarantee Scheme for Start-ups (CGSS). As a result, investment in EV start-ups skyrocketed, surging by 255% in 2021 to $444 million in 2022. With continued public and private investment, the growth of the EV market in India is poised to continue on an upward trajectory in the coming years.
Niti Aayog released a draft policy in April 2022 on battery swapping for two- and three-wheelers as a means to reduce nearly 1 Giga tonne of carbon dioxide emissions by 2030. Battery swapping involves exchanging discharged batteries for charged ones.
However, many experts claim that battery swapping is a technical and market dead-end that will only disconnect the vehicle from the fuel, which in this case, is a battery.
The concept of battery swapping was once deemed a practical solution to the limited driving range of electric vehicles (EVs) and the scarcity of public charging stations. However, in 2022, the idea is increasingly being viewed as a technical dead-end, unlikely to provide a sustainable solution. The current state of the EV market, with many models offering a range exceeding 100 miles, renders battery swapping redundant. Furthermore, the infrastructure required to facilitate such a system is expensive and logistically complex, rendering it unfeasible for widespread adoption. Consequently, many industry experts predict that continued support for battery swapping will only serve to drain green investors' funds, without offering a viable solution.
Another major challenge is the intricate issue of battery ownership, and the need for standardization across different vehicle models to optimize performance. This could stifle innovation in the EV industry, limiting opportunities for manufacturers to develop more efficient and cost-effective battery technology. Additionally, the implementation of a battery-swapping system would require a higher number of batteries per vehicle, leading to increased production costs and environmental concerns related to battery disposal. It also goes against the very essence of India's 'Atmanirbhar Bharat' mission as the two-wheeler industry relies heavily on Micro, Small, and Medium Enterprises (MSMEs), which account for over 80% of auto component manufacturing. The transition to EVs must be carried out in tandem with global markets to ensure cost-effectiveness and avoid making the domestic two-wheeler market too expensive for customers. It is crucial to acknowledge that India holds the distinction of being the world's largest two-wheeler manufacturer and exporter, owing to significant investments, a focus on Make in India, leading-edge technology, innovative products, and cost-effective production methods.
Furthermore, empowering consumers with the freedom to choose the technology or solution they prefer is imperative for a sustainable and dynamic EV market. Imposing mandates on the use of specific technologies could prove to be short-sighted, given the rapidly evolving nature of the industry.
Allowing auto manufacturers to determine their approach to battery-swapping implementation would enable the establishment of standardized battery specifications, ensuring interoperability across different vehicle models. However, this could pose a challenge in terms of providing a unique experience to consumers and distinguishing between the varied performance and features offered by different manufacturers. Therefore, an approach that prioritizes consumer choice will assist in promoting innovation and will drive the growth and success of the EV industry in the long run.
Furthermore, there is a risk of creating a monopoly if battery-swapping is separated from the vehicle business. Even a lateral association between battery manufacturers and auto companies could lead to a semi-monopoly that would have a detrimental impact on other vehicle makers by necessitating consolidation.
Standardizing swappable batteries could lead to the establishment of a monopoly for a handful of companies that would dictate their own standards and ensure that their vehicles are interoperable with those standards. Such an approach would stifle innovation and result in the entire industry's profits being channelled towards one particular company or group. This, in turn, could lead to a dependence on imported technologies, with domestic manufacturers suffering the brunt.
Vehicle manufacturers typically do not share their battery technology, and implementing swappable batteries could result in a surplus of unused batteries, leading to environmental degradation and cost inefficiencies.