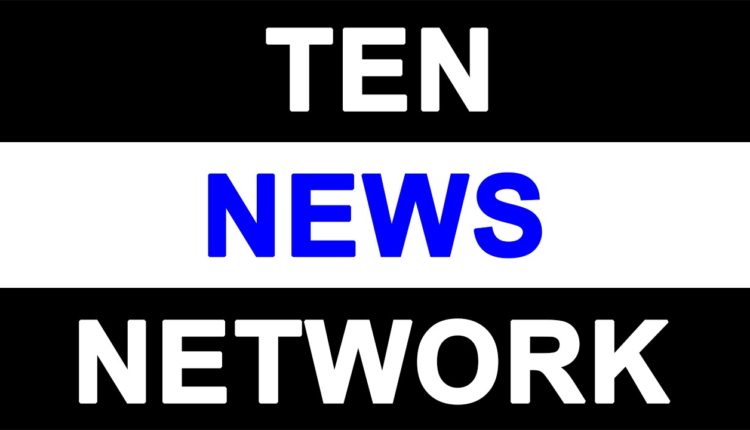 BHIWADI: CLIMBING THE LADDER OF DEVELOPMENT.
There was a time when Delhi was regarded as the only real estate hub in the NCR region with availability of residential and commercial spaces equally. As this demand was well able to meet the supply, then came a point when saturation of this region was around the corner and prices were sky-rocketing. Thus, expansion was looking as the only option and extending towards Central and South Delhi was feasible as Haryana and Rajasthan were North India's prominent industrial belt. Especially Gurgaon, the millennium city has been expanding by leaps and bounds since the past one decade. The property prices catapulted and due to the advent of more and more industrial hubs, the city has now become an ever-expanding horizon.

Moving a little farther on NH-8 from Gurgaon, one can come across a developing region called, Bhiwadi. Being a part of NCR and developing Delhi-Mumbai industrial corridor (DMIC), Bhiwadi has been rapidly recognised as a growing investment zone. It is today hogging the limelight as one of the most happening destinations for property developers and prospective property buyers/investors. Having a good location advantage, the region is just a 40 minutes' drive to Gurgaon and hardly an hour away from the Indira Gandhi International (IGI) airport. With rising property prices in Gurgaon, Bhiwadi has come up as an advantageous and sensible region for area theorists and property buyers. Last few years have seen major housing developments taking place in the region with multiple group housing projects been constructed. A handful of residential projects have been delivered as well and several thousand buyers have also been moving in. "As Delhi was reaching its saturation, the biggest problem was unavailability of land parcels for future developments and prices were soaring that gave way to developments in the suburbs of Delhi. Thus, NCR is becoming a good bet for major developers and regions like Bhiwadi, Neemrana, Greater Noida West, Greater Faridabad and others have gained more popularity. Prices here are much competitive and scope of development is better. These locations are based on modern day planning and will thus receive better infrastructure and resources than other tier 1 regions of the country", avers Mr. Amrit Pal Singh, Executive Director, Aprameya Group. Adding to the view, Mr. Dujender Bhardwaj, Director, Marina Suites says "Bhiwadi's proximity to Gurgaon, Manesar, Delhi and Faridabad is one of the biggest advantages of the locality. Also in Bhiwadi one can expect more or less half the rates in comparison to the posh areas of Gurgaon. Another benefit that the city enjoys is its consistent water and power supply and it might also get an independent airport complex. Thus, infrastructure is another reason apart from the DMIC, why Bhiwadi is now recognized as a strong emerging realty region of NCR".
Bhiwadi is one of the rapidly growing industrial locations of Rajasthan, which has a proximity to Delhi and other NCR regions providing it with superior location advantage. The region has witnessed three-fold increase in its population as per the 2011 census. The staff and management personnel of MNCs and the industries operational in GBC are the prime targets for potential customers for residential and commercial projects developing in Bhiwadi. According to the experts, in the next three years, most of the projects in Bhiwadi will either be delivered, or will be in their advanced stage of construction. The real estate investment proposition will also start growing manifolds by that time, as this will be the time for end-users to move into various housing projects. Mr. Amit Chaudhary, MD, Rhythm Ccounty states that, "As more and more tier 1 cities saturate, realty pockets like Bhiwadi will emerge and develop into a superior destination because of existing infrastructure and better planned future. These tier 2 regions are largely preferred by investors and second home buyers due to lesser property prices and better scope of capital appreciation. Looking at the way this region is developing, coming few years will witness greater footfall and better returns on investment than other regions". "Friendly policies of the Rajasthan Government are acting as a catalyst towards rapid industrialization, which in turn is also spawning fast real estate growth. Already, 3000+ companies both SMBs and Enterprises are setting up units here sowing the seeds of unprecedented future growth and development. In like manner, this zone holds boundless potential for generous improvement inside a sort compass of time. The headway that started along NH-8 in Gurgaon has spread to Manesar, Dharuhera and now Bhiwadi, and is an opportunity to go up to Alwar which will ensure real estate sector makes the most of out of it in the coming 5-7 years", enumerates Mr. Ankit Aggarwal, CMD, Devika Group.
Bhiwadi is located at a prime spot, bordering Rajasthan and Haryana and that's why it is a favourable destination for the realty market. The infrastructure facilities in the town are increasing with each passing day and developers have acquired large land banks on both sides of NH-8 where they have launched their plotted developments and also multiple group housing projects. With the promise of good employment opportunities, a better standard of living and good connectivity at very affordable prices as compared to other regions in NCR, this place offers better facilities well within the reach of middle class who wish to reside within the NCR. Due to these factors, Bhiwadi has attracted the attention of various reputed developers primarily offering affordable housing projects, with only a handful of luxury projects. The average ticket size for apartments in Bhiwadi is between Rs. 2,700 – Rs. 3,300 per sq. ft., and the annualized appreciation to the tune of 10-15 percent, which is consistent with the overall market dynamics of NCR. "Realising the potential of this corridor, government is working diligently towards improving the existing social and civic infrastructure. Bhiwadi's infrastructure is improving rapidly, with various projects on the anvil. The proposed Bullet train and Metro connectivity will further enhance Bhiwadi's real estate investment attractiveness quotient. As a result, Bhiwadi is firmly on property investors' radar with a strong promise of a great return on the investment. Few years down the line, this region will be a strong name to reckon with amongst the strongest names in the NCR region", claims Mr. Rajnikant Sharma, CMD, RJ Group.
The high prices of properties in Delhi/NCR region have constrained middle-class buyers to look for other affordable alternatives close to national capital. Bhiwadi is the upcoming realty hub which is close to Gurgaon and catering the ever-growing demand of investors and end-users alike. Today, end-users are approaching to this location in search of their dream home as this location offers them an added advantage of great connectivity to all crucial points of Delhi/NCR. The biggest advantage offered by Bhiwadi is great connectivity as it is located close to National Highway-8. Apart from its exceptional connectivity, Bhiwadi also offer good investment options that guarantees huge returns in future. The affordable pricing not only entices the end-users, instead it also attracts the eyes of investors as the real estate of Bhiwadi is likely to witness huge capital appreciation in coming years.
Star Realcon, Krish Group, R-Tech, MVL, Parasvnath, Kingfisher Realty, Konark, Jagrit Infra, Genesis, Omaxe, BDI, Essentia, M2K, Cosmos, Avalon and Innovative Colonizer are the few real estate players who have launched their residential projects and townships to change the skyline of Bhiwadi. "There is a massive amount of industrial development activity planned by The Rajasthan State Industrial Development and Investment Corporation (RIICO) in the state, and Bhiwadi being in close vicinity to Delhi and Gurgaon have lot of potential to grow manifolds. Bhiwadi encompasses the manufacturing centres of Chopanki, Khushkhera and SareKhurd. The region is an industrial base and has full-fledged real estate viability, with huge scope for future growth and development", concludes Mr. KushagrAnsal, Director, Ansal Housing.