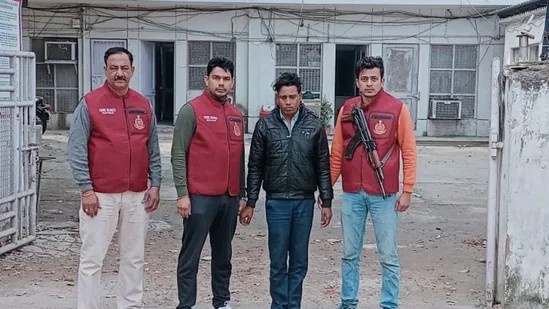 New Delhi, Dec 31, 2022: Days after illicit liquor killed many people in Bihar, the main accused absconding in the case has been arrested by Delhi police.
According to Ravindra Singh Yadav, special commissioner of police (crime branch), accused Ram Babu Mahto was hiding in the capital and was arrested after investigation.
He was wanted in a fake liquor case. He was arrested after being named by authorities in two crimes that occu Isuapur and Mashrak police stations in the Saran district.
The Bihar Police have been informed of Mahto's detention by Delhi Police, they continued.
Mahto, who belongs from a lowly background, has studied up to class 8, according to the police.
Because alcohol was illegal in the state, he took advantage of the chance to make quick cash by producing and distributing fake booze, according to Yadav.
According to authorities, he was discovered to be engaged in seven cases of illegal alcohol.