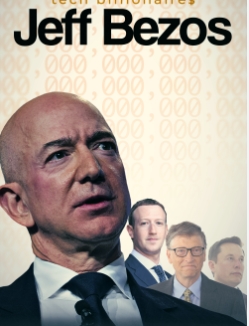 Billionaire Jeff Bezos Reaches Cannes in $500m Yacht amidst Engagement Rumours
Ten News Network
Cannes (France), 23rd May 2023: Billionaire Jeff Bezos and girlfriend Lauren Sanchez arrived in Cannes, south of France, over the weekend onboard the Amazon founder's $500 million super-yacht. The power couple arrived in the resort town, which has attracted celebrities from around the world for the ongoing Cannes Film Festival 2023.

The luxury yacht, named Koru, is thought to be the world's largest sailing yacht. The ship was recently completed five years after it was commissioned in 2018, and it made its maiden voyage in April. The front of the super-yacht is said to include a mermaid figure that looks like Lauren Sanchez.
Bezos has been under constant scrutiny and has received a lot of hate due to this yacht. Amazon employees and netizens have been shaming Bezos to be basking in the glory of a $500 million yacht while there are mass layoffs taking place at this company.
According to Page Six, Bezos and Sanchez were photographed at a magazine party at the Hotel Du Cap Eden Roc and a private home party for Hollywood filmmaker Martin Scorsese's "Killers of the Flower Moon" in Cannes.
Amazon CEO Jeff Bezos and his partner Lauren Sanchez are also rumoured to be engaged, according to a source close to the couple.
Bezos and Sanchez are said to have been dating since 2018, but only made their relationship public after the Amazon billionaire's divorce from his first wife, MacKenzie Scott, was confirmed in 2019.
Lauren Sanchez was pictured wearing a 20-carat diamond ring this week, which sparked speculation about their engagement. There are no immediate specifics about a possible wedding date or the proposal.
Lauren Sanchez is the founder of Black Ops Aviation and a former television journalist. She was previously married to Patrick Whitesell, a Hollywood agent with whom she has two children.
Meanwhile, Bezos has four children — a daughter and three sons — with his ex-wife MacKenzie Scott, with whom he was married for 25 years.