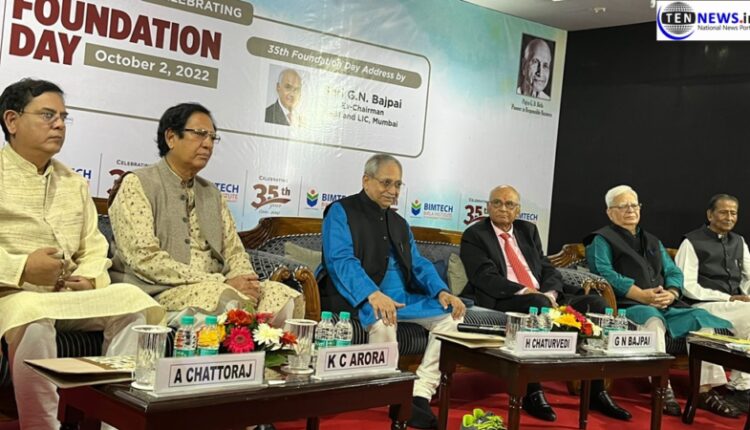 BIMTECH celebrates 35th foundation day, Journey towards profit must have a purpose, says ex-SEBI Chairman GN Bajpai
Ten News Network

Greater Noida, Oct 2nd, 2022: Birla Institute of Management Technology(BIMTECH) in Greater Noida, one of the country's top business schools, is celebrating its 35th Foundation Day from 30th September to 2nd October.
The institute is holding a special drama festival on the occassion. Being held in sync with the theme of Azadi ka Amrit Mahotsav, the event is an ode to Indian drama, culture, and independence.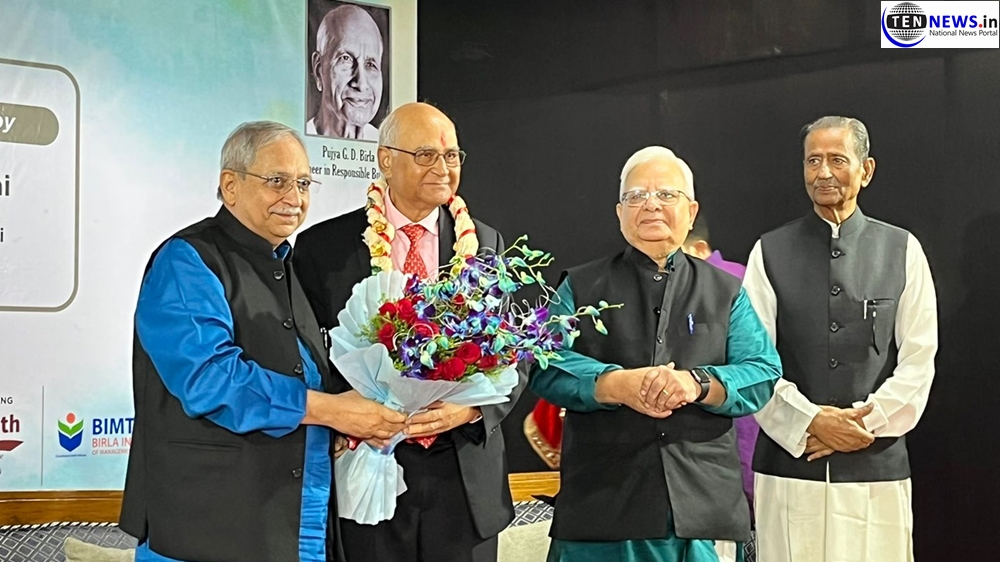 Remarkable dramas directed by Arvind Gaur and inspired by the works of eminent writers including Munshi Premchand and Dr. Asghar Wajahat were showcased on the first two days of the festival.
The Chief Guest for the same was former chairman of SEBI and LIC, Mumbai, and a distinguished leader in Indian business, GN Bajpai. Other dignitaries in attendance were the Director of BIMTECH, Harisvansh Chaturvedi, Professor of Finance, K.C. Arora, Professor of Insurance Business Management, Abhijit Chattoraj, and the Professor of International Business, Anupam Varma.
BIMTECH Director Harisvansh Chaturvedi delivered the welcome address. In his welcome remarks he revealed that BIMTECH began its glorious journey 35 years ago on 2nd October 1988 in the basement of Birla Vidya Niketan in Delhi.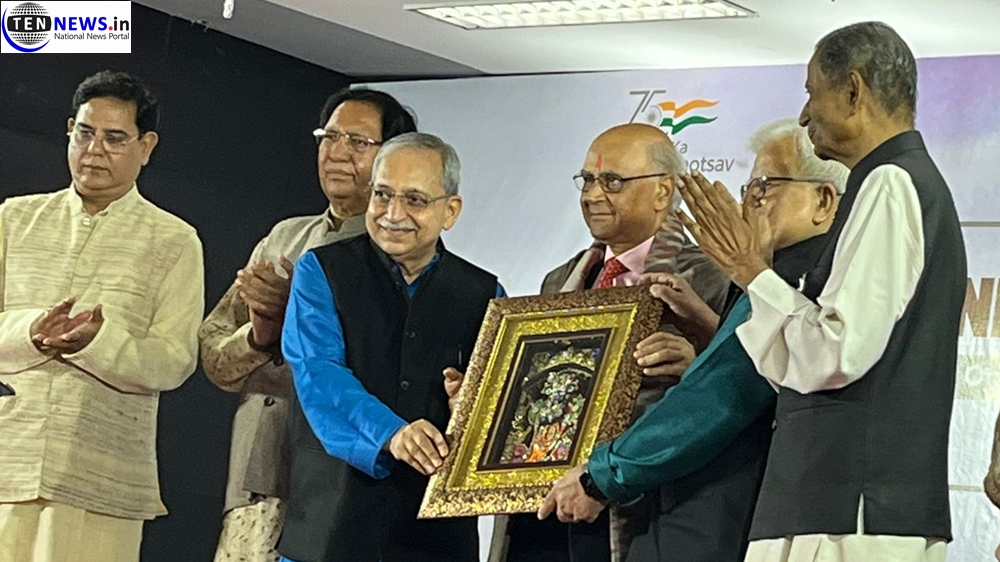 Paying homage to late Mahatma Gandhi on his birth anniversary, he said that Gandhi taught the path of truth, peace, non-violence, satyagraha, and swadeshi to everyone around the world.
"During the last two years of the pandemic, we have witnessed a lot of pain, deaths, and unfortunate moments. In those troubling times, we recalled Gandhi Ji who taught us to be empathetic towards the suffering of others", Chaturvedi said.
Chaturvedi also paid tribute to the founders of BK Birla Institute, Basant Kumar Birla and his wife Sarla.
"The father of Basant Birla, G.D. Birla has been a close disciple and friend of Gandhi Ji and they fought hardships together", he said.
Lauding the prowess of G.N. Bajpai, the Chief Guest of the day, Chaturvedi said that he is an industrial leader par excellence.
"A member of BIMTECH Governors' Board and a leader who has influenced trends and practices in the Indian business world for the last thirty years", he added.
Talking about the educational courses at the institute, Chaturvedi mentioned that a compulsory course on sustainability and climate risk has recently been introduced to the students
The course is sponsored by a leading French insurance company and the curriculum is based on content provided by BBC London.
"Another course recently rolled out is on Diversity, Equity, and Inclusion which is being sponsored by Axis Bank and is offered to all students", he said.
Chaturvedi also mentioned that three highly talented professors- Sachin Kumar Mangla from O.P Jindal Global University, Shalini Talwar from S.P Jain Institute of Management & Research, and Rajesh Kr Singh from Management Development Institute were conferred the 'Basant Kumar Birla Distinguished Research Scholar Award'.
During the occasion, Bajpai delivered the 35th Foundation Day lecture held at the university campus.
He began his address by paying homage to the late Mahatma Gandhi on his birth anniversary.
"His greatest ability was to operate at the intersection of the system of ancient India and the modern thought process", he said.
He noted that Gandhi's principles and ideologies are still followed and appreciated globally.
Talking about Indian independence, Bajpai said that breaking the shackles of poverty and foreign rule begin with the agricultural revolution.
"It shaped into a widespread movement along with the industrial revolution", he said.
"Underlying principles of firms and management, perpetual success, and separation of management from ownership were the harbingers of growth and prosperity in India".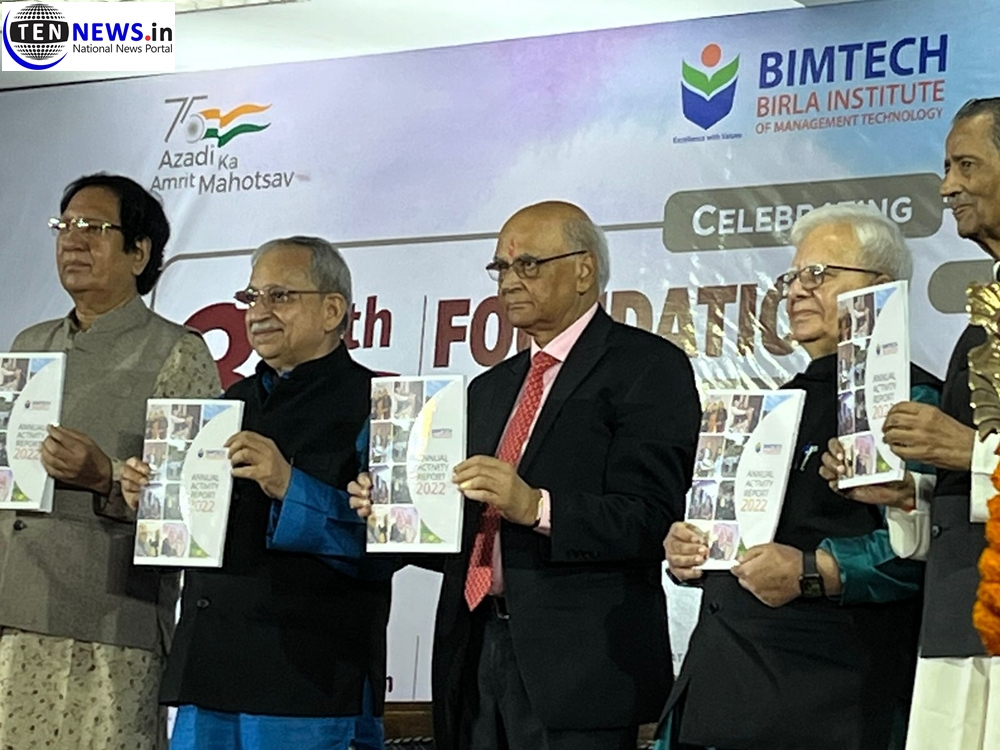 Bajpai added that the firms in India bought investors and entrepreneurs together, riding on the wave of industrial revolution, leading to urbanization, organization, and specialization and that they were also great multipliers of human endeavours and upliftment of people.
"The current generation of homo sapiens is living through a cycle of unprecedented health, wealth, and quality of life yet a vast portion of the population is below the poverty line, living without basic sanitation and electricity", he said.
Bajpai mentioned that the mindless exploitation of resources in search of profit has led to massive emission of greenhouse gases, environmental degradation, destruction of flora and fauna and threatened the sustainability of planet Earth.
Speaking about the degrading environment, he said that Earth is experiencing three times the climatic catastrophe than it was forty years ago.
"The last two years have seen the hottest days and largest hurricanes".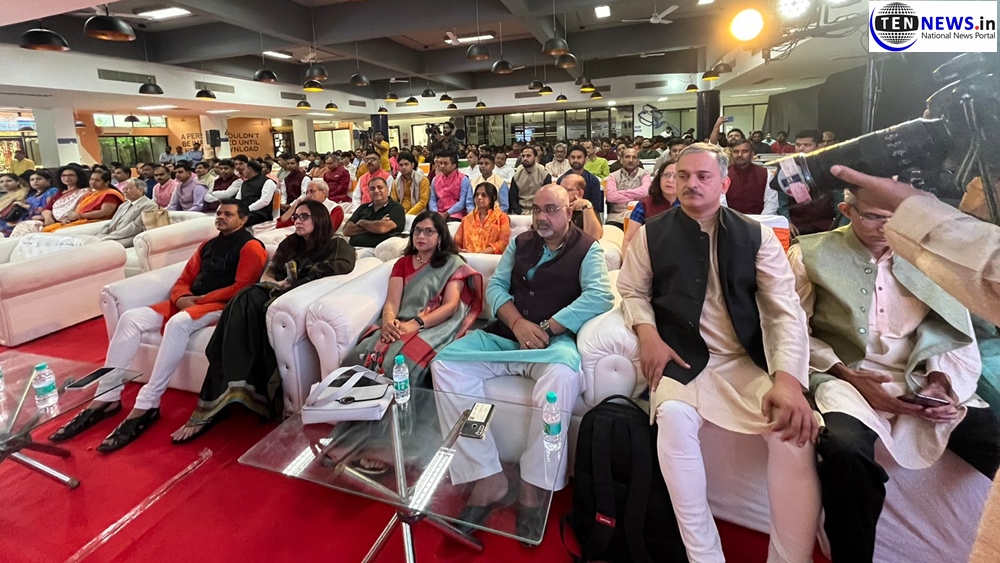 He further said that according to surveys and reports, in the next eighty years, 500 million people will be forced to migrate, 400 million will die, and the impact of heat and rising sea level will annually cost the world 5 trillion dollars.
Speaking about ESG- Environment, Social, and Governance, Bajpai said that India should be focusing on these three branches for further progress and development.
Bajpai said that ESG should not be seen as a cost centre but as a sustainable value creator.
"Tomorrow's technology is going to be different than what we use today and we need to be prepared for that", he said.
Concluding his address, Bajpai pointed that the journey of profit should be accompanied by a purpose since finding a balance is imperative in every field.
BIMTECH faculty members, Dr. Rahul Singh, Dr. Meena Bhatia, Prof Monika Mittal, Dr. Archana Srivastava, and Dr. S M Fatah Uddin were also felicitated for their efforts and dedication.