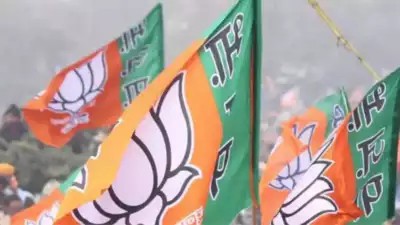 Delhi, Sept 10th,2022: Eyeing the 2024 Lok Sabha elections, the Bhartiya Janta Party(BJP) on Friday appointed ex-CMs and several senior leaders as in-charge of different states across India.

Former CMs, Vijay Rupani (Gujarat) and Biplab Kumar Deb (Tripura) are allocated new roles.
Rupani has been made the state in charge of Punjab and Chandigarh whereas Deb has been made the state in charge of Haryana.
The two were selected by the President of BJP, J P Nadda.
Union Ministers including Vinod Tawde have been named as BJP's new in-charge for Bihar, while Om Mathur and Mangal Pandey will take charge for Chhattisgarh and West Bengal respectively.
Prakash Javadekar, Member of Rajya Sabha has been named the state in charge of Kerela.
Meanwhile, BJP General Secretary Arun Singh will remain in charge of Rajasthan and P Muralidhar Rao for Madhya Pradesh.
It was party president JP Nadda's decision to utilize senior leaders and former CMs in a bid to promote themselves across India for the upcoming 2024 elections.