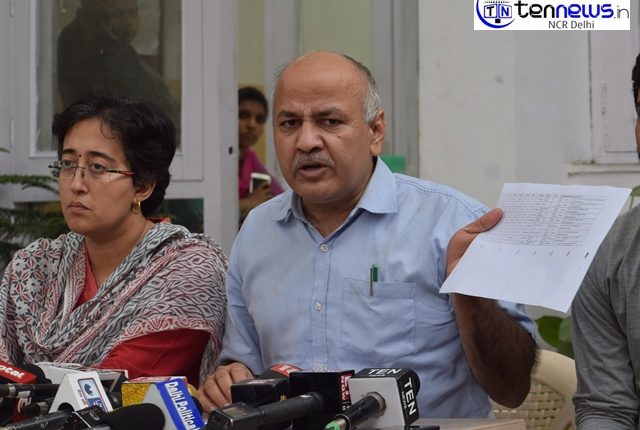 New Delhi: Today, Delhi's deputy CM Manish Sisodia at a press conference released the result of some examinations they did related to deleted votes from various Vidhan Sabha of Delhi.
Manish Sisodia while addressing the conference said that,
"Laxmi Nagar faced a deletion of 22,000 votes and Patparganj, the area which I represent faced around more than 20,000 of deletions. In the last few hours, we did a survey and visited the houses of people, names of whom were deleted from electoral roles. We visited 9 houses from which names were deleted and 'shifted' was mentioned along their names. Under 5-6 voting booths in Patparganj, there are hundreds of people who are still living in their houses and are abandoned with their fundamental right of voting. We have requested Election Commission to update the list of deleted votes and are waiting to see the deletion which will be added in the numbers which is 1 million till few months back."
Around 1 million votes across 10 Vidhan Sabha have been deleted under BJP's governance, he noted.
Manish Sisodia is an Indian politician who has been the Deputy Chief Minister of Delhi since February 2015. He also holds the Education, Finance, Planning, Tourism, Land & Building, Services, Women & Child, Art, Culture & Languages portfolios in the Government of NCT of Delhi.