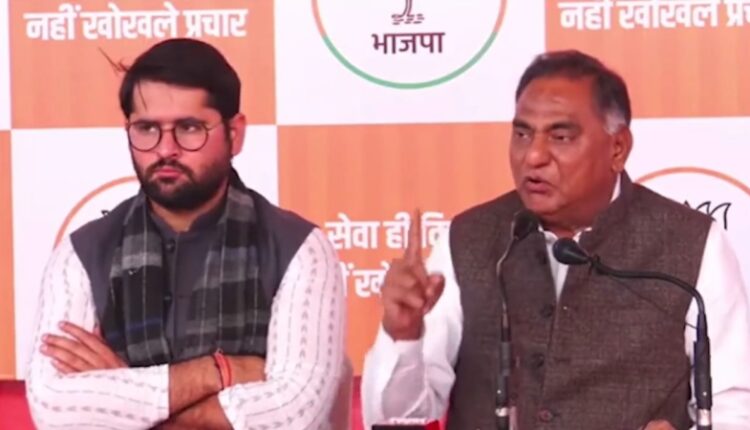 BJP demands FIR against Kejriwal in Jal Board scam
Ten News Network

New Delhi, Nov 14, 2022: On Monday the Delhi BJP stated an FIR should be registered against Chief Minister Arvind Kejriwal in relation to the alleged Rs 20 crore scam in the Delhi Jal Board.
Addressing the attendees of a press conference, BJP Leader Ramvir Singh Bidhuri said the alleged scam had been exposed in 2018 when Kejriwal was the chairman of the DJB.
He also claimed that the DJB scam is of ₹200 crore, and not ₹20 crore. He said, "The scam happened when Kejriwal was the chairman of DJB, and it could not have taken place without his knowledge…He was a part of it and he allowed it to happen."
These new allegations comes after BJP's national spokesperson Shehzad Poonawala targetted the Delhi CM by asking him to prove his "honesty" in the ongoing liquor police probe by undergoing a lie detector test as sought by jailed conman Sukesh Chandrashekhar.
Poonawala had also released a poster on Twitter that showed Delhi deputy CM Manish Sisodia, named as a prime accused in an FIR filed by the CBI in the liquor scam.