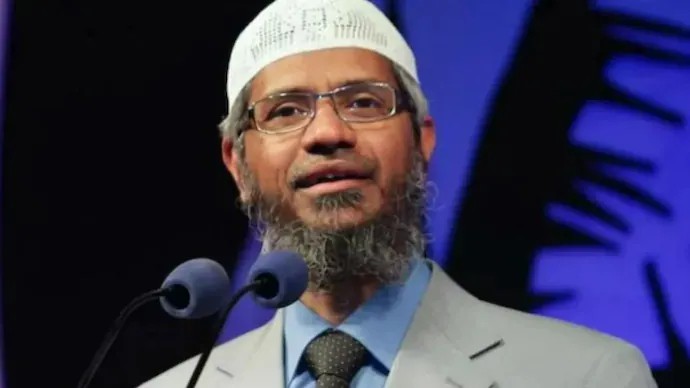 New Delhi, Nov 22, 2022: Following the invitation to controversial Islamic preacher Zakir Naik by Qatar for FIFA World Cup, BJP Spokesperson Savio Rodrigues appealed to the government, Indian Football Associations and Indians travelling to the host nation to boycott the mega football event.

It has been reported that Zakir Naik, an Indian fugitive, has been invited by Qatar to deliver lectures pertaining to Islam during the ongoing FIFA World Cup.
Rodrigues stated that giving a platform to Naik at a time when the world is trying to combat terrorism is similar to giving a platform to "terror sympathiser" to "spread hate".
"FIFA World Cup is a global event. People from all over the world come to witness this spectacular sport and also millions watch it on TV and the internet. Giving a platform to Zakir Naik, at a time when the world is fighting global terrorism, is to give a platform to a terrorist to spread his radicalism and hate," he stated.
He further noted, "Zakir Naik is a wanted man under Indian law. He is charged with money-laundering crimes and hate speeches. He is a terror sympathiser. In fact, he is no less than a terrorist himself. He has openly supported terrorist Osama bin Laden and has been instrumental in spreading Islamic radicalism and hate in India."
Earlier in March, Home Ministry had stated that Zakir Naik-founded Islamic Research Foundation (IRF) was an unlawful association and had imposed a ban for five years. The MHA notification further added that the speeches of Zakir Naik, founder of the IRF, were objectionable in nature as he has been lending support to known terrorists.