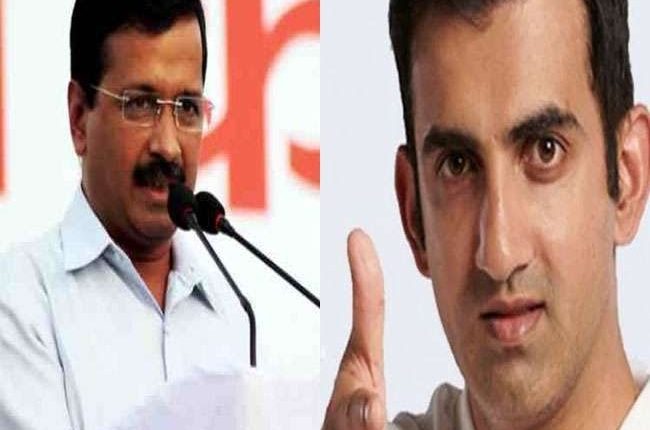 BJP MP Gautam Gambhir installs CCTV Cameras in his constituency for Women's safety, Takes swipe at Kejriwal
Prerit Chauhan (Photo-Video) Lokesh Goswami Tennews New Delhi :
New Delhi: Gautam Gambhir, MP from East Delhi, has started the process of installing CCTV cameras in his constituency. He also shared a video of the cameras being installed in an area and trained his guns at Delhi Chief Minister and Aam Aadmi Party chief Arvind Kejriwal.
Sharing a video related to it, tweeting on Delhi's CM Arvind Kejriwal that this camera will also focus on your false promises. In fact, Kejriwal had promised to install a CCTV camera in Delhi, which is still incomplete.
Gambhir tweeted, "The upstairs will look more closely now. To control the crime and protect my mothers, sisters, I have started working on CCTV cameras in my area from today. Well Mufflerwale ji (Kejriwal) Sir, one of my cameras is also focused on your false promises."
In another tweet, he said, "To my dear friends from Sir Ji's gang, who had been cooking conspiracy stories for dinner last night & breakfast this morning, please find attached. CCTV installation is a voluntary gesture by Hawkeye after I had requested them. Some constructive criticism please."
The BJP MP also shared a letter from Hawkeye Systems that reads:
"Dear Sir, We congratulate and welcome you to serve the people in east Delhi. As we discussed with you that we are working in electronic security field. We want to contribute a little bit to fulfill your vision to provide security for women by installing the CCTV Cameras. We want to install 50 cameras on the locations told by you. It will be to honour for us. We will take 3 to 4 weeks to install the cameras after your confirmation."