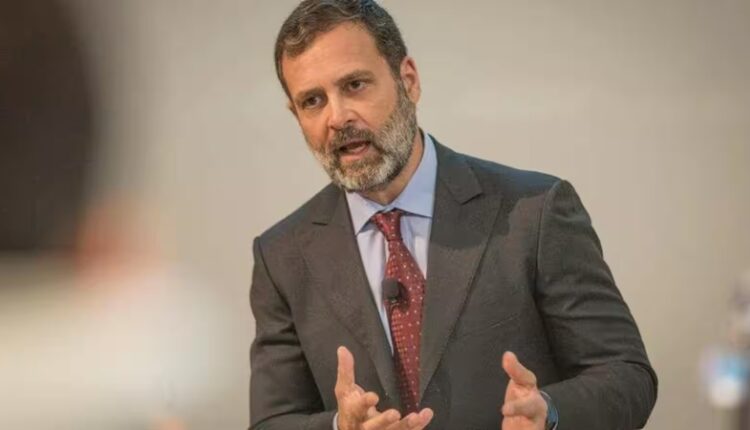 BJP slams Rahul Gandhi's speech at Cambridge, calls him 'serial offender' over Pegasus claims
Ten News Network
Delhi (India), March 3, 2023: BJP has criticized Congress leader Rahul Gandhi for his recent speech at Cambridge University, in which he accused the BJP government and Prime Minister Narendra Modi of attacking Indian democracy.

In the speech, which was uploaded on Friday, Gandhi said that opposition leaders in India are under surveillance and accused Modi of "blowing my country into smithereens." He also claimed to have had Pegasus spyware on his phone and said that preserving Indian democracy was "about defending the democratic structure on the planet."
Union Minister Anurag Thakur accused Gandhi of doing "hue and cry on foreign soil," while BJP national spokesperson Shehzad Poonawalla called him a "serial offender" who hates India. Poonawalla also accused Gandhi's grandmother, former Prime Minister Indira Gandhi, of imposing the Emergency in India in 1975.
Gandhi's speech also highlighted attacks on opposition leaders, minorities, and the press, as well as constraints on the institutional framework required for democracy in India, including Parliament, the free press, and the judiciary. He argued that Indian democracy is a public good and called for its preservation and defense.
Gandhi's comments come amid ongoing controversy over the use of Pegasus spyware to target journalists, activists, and politicians in India. The Congress Party has demanded a Supreme Court-monitored probe into the matter, while the government has denied any wrongdoing.