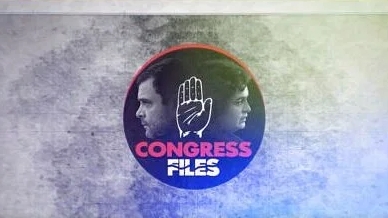 BJP targets Congress with video series on alleged UPA-era corruption
Ten News Network
New Delhi (India), April 2, 2023: The BJP launched a scathing attack on the Congress, releasing the first episode of its video series titled "Congress Files" on its official Twitter handle.

The three-minute video clip alleges rampant corruption during the UPA government's tenure, listing scams worth ₹ 48,20,69,00,00,000, including the 2G case, coal scam, and Commonwealth Games row. The video features former Congress Chief Sonia Gandhi and then Prime Minister Manmohan Singh.
This comes after Prime Minister Narendra Modi accused opposition parties of launching a "Bhrashtaachaari Bachao Andolan" last week amid 14 parties' move to the Supreme Court, alleging misuse of central agencies.
The opposition has frequently complained about the actions of the central investigative agencies against its leaders. In their petition to the Supreme Court, the opposition parties, led by Congress, have alleged that the Central Bureau of Investigation and Enforcement Directorate has only targeted the political opponents of the BJP.
The BJP's video series is likely to be seen as an attempt to counter the opposition's allegations and deflect criticism ahead of the upcoming assembly elections in several states. The Congress, on the other hand, is likely to use the video to renew its attack on the BJP's alleged misgovernance and corruption. The ongoing political slugfest is expected to intensify in the coming weeks, with both sides gearing up to take on each other on various fronts.