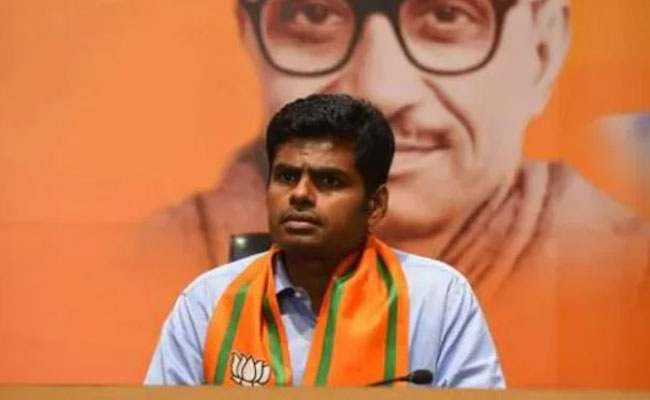 BJP TN chief Annamalai booked on charges of inciting violence
Ten News Network
Delhi (India), March 5, 2023: The Chennai police, under the CCB Cyber Crime Division, have filed a case against the Tamil Nadu President of the Bharatiya Janata Party (BJP), Annamalai, on charges of inciting violence and promoting enmity between two groups.

This comes after rumors of attacks on migrant workers in the state began to circulate on social media, and videos of the alleged incidents went viral.
Annamalai has been charged under Sections 153, 153A(1)(a), 505(1)(b), and IPC 505(1)(c) of the Indian Penal Code. The police have also claimed that several messages with videos of migrant workers being attacked are fake and have caused unnecessary panic among the public.
One such false message was allegedly tweeted by Prashant Umrao, a spokesperson for the Uttar Pradesh BJP unit, claiming that "12 migrants from Bihar were hung to death in Tamil Nadu for speaking in Hindi."
According to the police and state administration, the videos showing laborers being attacked are not recent and were recorded much earlier in Tiruppur and Coimbatore. Both incidents were not clashes between the people of Tamil Nadu and migrant workers, as they were portrayed in the fake messages circulating on social media.
The police have cautioned the public against spreading fake news and rumors, which can cause unnecessary panic and disrupt social harmony. They have also urged citizens to verify the authenticity of such messages before sharing them on social media.