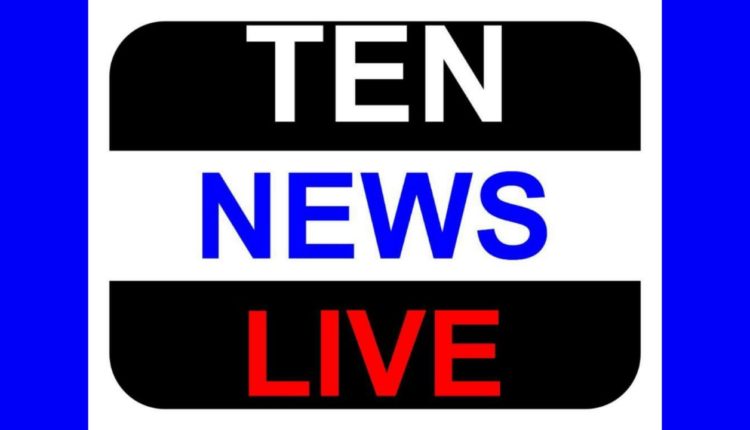 BJP's VISION FOR THE YOUTH OF DELHI AND INDIA
Presenting his vision before the media BJP's Chief Ministerial Candidate Dr. Harsh Vardhan said that after coming to power, under the programme Dus Din-Dus Irade he will present every day his vision on 10 important issues of Delhi.
Addressing a joint Press Conference today Dr. Harsh Vardhan explained in detail the BJP's vision for the youth of the capital under the programme Atal Yuva Mission. On this occasion Leader of the Opposition in Rajya Sabha Shri Arun Jaitley, Leader of the Opposition in Delhi Legislative Assembly Prof. Vijay Kumar Malhotra and BJP Delhi Pradesh President Shri Vijay Goel were also present.
The BJP leaders said that our government will inculcate a culture of meritocracy and hard work and take all measures to provide to all our young citizens, world-class education, training and jobs to enable them to be proud Indians and world citizens. Delhi will become the first state in India to truly reap the "Demographic Dividend or the advantage of having an overwhelmingly youthful population—something which the Congress-led UPA government has woefully failed at.
1. We will open at least 15 new colleges in Delhi and at least 1 University in association with a leading world university. We will open new professional colleges for education in new technologies, environmental sciences, medicine, engineering and law. We will also open an online University called A.B. Vajpayee Online Vishwavidyalaya.
2. The Delhi State Industrial Development Corporation will form either on its own or through joint sector partners factories in its growth centers for the production of a large number of hardware for environment friendly products. The initial aim would be to develop self sufficiency for Delhi's hardware requirements for solar power rooftop installations. To meet the projected target of 50 percent rooftop solar by 2016-17, it is estimated that more than 50,000 fresh jobs would be created. In the medium to long term Delhi will emerge as the "Green Capital of the World", thereby opening up hundreds of job possibilities in production, research, marketing, etc.
3. The BJP on coming to power will adopt programmes aimed at creating tens of thousands of new jobs for the young men and women of Delhi. These jobs will be created by adopting relevant features of the United Nations "Green New Deal" project which is already helping many countries surge forward with job creation and inclusive growth without disturbing the environment.
4. Job opportunities will also be created through the Delhi Women's Protection Force (DWPF), an elite protection unit that will recruit 25,000 officers.
5. To ensure that our young men and women have better opportunities of participating in the service of their country, we will establish the Delhi Officers Training Academy (DOTA), to provide free coaching for meritorious students to enable them to succeed in the exams for entrance to the IAS/IFS and IPS and the Defense Forces. Those selected will be provided a scholarship of Rs. 12,000 per year.
6. A special Skill Development Institute (SDI) will be established on the lines of the Industrial Training Institutes (ITI) to equip our young men and women, especially those from less privileged backgrounds, with professional skills so that they can find livelihood and employment. The SDI will provide Rs. 25,000 as a merit based scholarship to the educated unemployed to enable them to learn employable skills.
7. To incentivize the use of technology, we will exempt all taxes on computers, laptops, tablets and smartphones purchased by a student entering college. Also, free wi-fi hotspots will be made available at major public areas (with CCTV coverage)
8. Our young men and women have the potential to win Olympic medals and bring glory to our city and our country. We will launch the "Khel Mein Jeet Hai" program that will provide a sports scholarship of Rs. 25,000 per year to meritorious sports persons. The program will seek to use the many stadiums and sporting facilities that were built for the CWG and are lying unused. The program will also recruit the finest international coaches and trainers.
9. Citizen Grievance Cell will be set up under the office of CM, with a youth volunteer force. These workers will be stationed outside each public office and will be responsible for addressing the grievances of citizens
10. 'Atal Yuva Commission' – an independent, non-political commission for youth will be set up comprising of young entrepreneurs, social activists, intellectuals, sportsmen etc. that will advise the Delhi Govt. on how best to address the problems of the youth.
11. Labour laws to be reviewed to ensure that there is no exploitation of young workers working in the private sector.