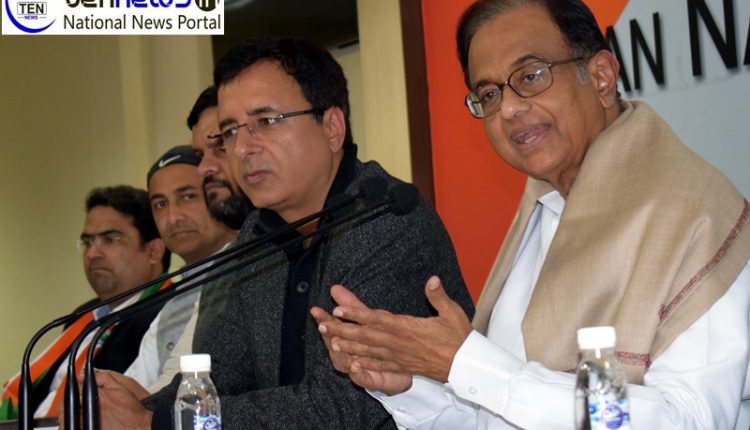 Finance Minister Arun Jaitley on Thursday announced that there will be no changes in the personal income tax slabs this year.Jaitley in his budget speech also proposed to allow a standard deduction of Rs 40,000 in lieu of transport and miscellaneous medical expenses.
Congress leader P Chidambaram said, Finance Minister Arun Jaitley had failed the fiscal consolidation test in Budget 2018-19 and this would have serious consequences. Addressing the Press Conference, P Chidambaram Said, "The Budget for 2018 – 19 was presented today. lt is the last full budget of this government and I should add 'thank god for that' Let me recall the economic context in Which this Budget has been presented. l draw my facts from the official document of the government, namely, the Economic Survey that was presented on 29 January 2018."
"There are two macroeconomic situation Vulnerabilities – Fiscal account and current account;.
The real effective exchange rate (REER) has appreciated about 21 per cent since 2014 affecting India's export competitiveness, but the domestic political economy (meaning BJP) favours a stronger, less competitive exchange rate. Jobs is the number one issue", said Chidambaram.
"Farm sector stress will continue.Medical health care is a big jumla. Nothing in the budget to boost private tax relief to the average tax payer. Is the FM serious? Jobs are not being created. industry -especially MSMEs – create jobs. Industrial GVA growth has declined from 9. 8 per cent in 2015- 16 to 6.8 per cent in 2016- 17 to 2. 7 per cent in 2017, Added Chidambaram," Added Chidambaram.