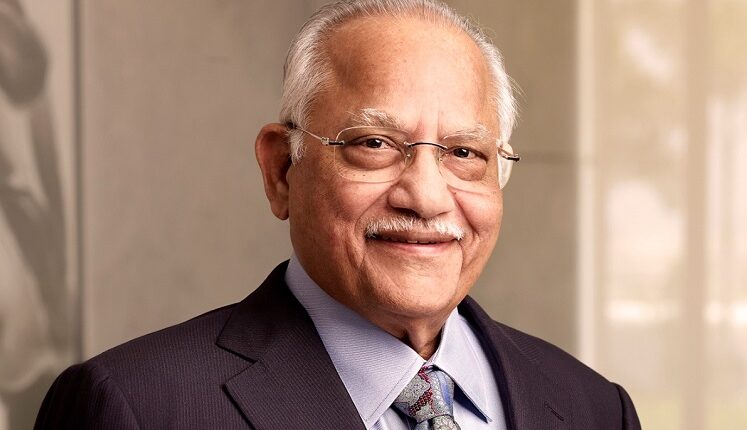 Budget 2023: Dr Prathap Reddy, Founder, Apollo Hospitals says this on allocation to healthcare
TEN NEWS NETWORK

New Delhi, 1st Feb: Union Finance Minister Nirmala Sitharaman on Wednesday announced the union budget 2023-24.
Commenting on the Union Budget 2023-24, Dr. Prathap C Reddy, Founder Chairman, Apollo Hospitals Group said, "Caring for the wellbeing of citizens is integral to nation building, India stands tall for putting people first, and this Union Budget, the first in the Amrit Kaal, resonates with this ethos.
India's economic growth is amongst the highest in the world and a defining edge is the youthful demography. Therefore, the impetus on skilling is noteworthy. Also, it is heartening that 157 new nursing colleges will be established as it will contribute to improving the nurse-patient ratio, a step in the right direction towards Universal Health Coverage. It is also a right step towards India building a global workforce, to serve the world.
Our nation's digital infrastructure helped us ably manage the biggest crisis of the era – the COVID-19 pandemic. Now, the establishment of centres of excellence for Artificial Intelligence will work to add much greater impetus to India's digitization focus. Likewise, the 100 labs that will be setup for developing apps using 5G services across sectors including healthcare, will be beneficial in accelerating access to care, for all our citizens.
Similarly, India's leadership in decarbonisation and its resolute determination towards it net zero commitment, will be a model for the world to emulate.
A key determinant of good health emanates from the food we consume. Hence in that direction, the Atmanirbhar Clean Plant Programme to improve the availability of disease-free, quality planting material for high-value horticultural crops, and the emphasis on millets will work to enhance overall quality standards and also contribute to lowering the lifestyle diseases burden.  Nevertheless, it is vital that India remains watchful of the growing prevalence of non-communicable disease (NCDs). A pro-health focus holds the key to thwarting a massive impending societal and economic crisis. Therefore, the entire Apollo Hospitals group is committed to tackling the menace of NCDs by working with the Government in encouraging a culture of preventive healthcare and building a healthier and happier India.  At large, this budget reflects the fact that nurturing health holds the keys to good health, happiness and wealth.