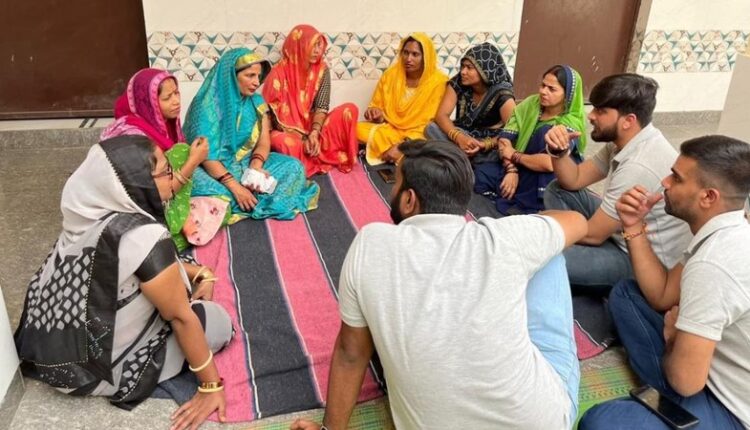 Chalo Gaon Ki Or: BIMTECH's Rural Immersion Program Empowers Villages in Gautam Budh Nagar
Ten News Network

Greater Noida, 8th November: In a bid to bridge the gap between urban and rural realities, Birla Institute of Management Technology (BIMTECH) has initiated a unique Rural Immersion Program in ten significant villages of Gautam Budh Nagar District, Uttar Pradesh. The program, which saw the active participation of PGDM students, professors, and even international students from Zimbabwe and Syria, aimed to gain insights into village life and the challenges faced by rural communities.
The 10 villages chosen for this initiative were Jamalpur, Dhoom Manikpur, Badhpura, Bisahra, Uncha Amir Pur, Piyawali Deri, Rasul Pur Dasna, Khadar Jewar, Kot, and Kalonda. Dr. KK Upadhyay, Chair of the Centre of CSR & Sustainability at BIMTECH, led the project, which involved 350 students, faculty, and staff members.
To maximize the impact and insights gained from this rural immersion program, the students were divided into ten groups, each assigned to a different village. They actively engaged with the villagers, conducting group discussions with Self Help Groups of rural women, and having one-on-one conversations with residents. In addition, they carried out community resource mapping to better understand the resources available and required in each village.
The program not only aimed to help students learn about village life but also encouraged them to develop qualities like empathy, problem-solving, and creative thinking. The students were not passive observers of the issues faced by the villagers; instead, they actively worked with the communities to identify practical solutions to improve the quality of life in these rural areas.
The impact of the Rural Immersion Program is expected to be far-reaching, benefiting both the students and the villages involved. The innovative ideas and solutions developed through this initiative have the potential to address real challenges faced by rural communities, contributing to their sustainable development.
Tomorrow, the students will present their findings and experiences from the rural immersion program, sharing the insights gained and the proposed solutions to the challenges faced by the villages. BIMTECH's dedication to empowering its students and making a positive impact on society through such initiatives is commendable, and it is expected that this program will serve as an example for other educational institutions to follow in the future.