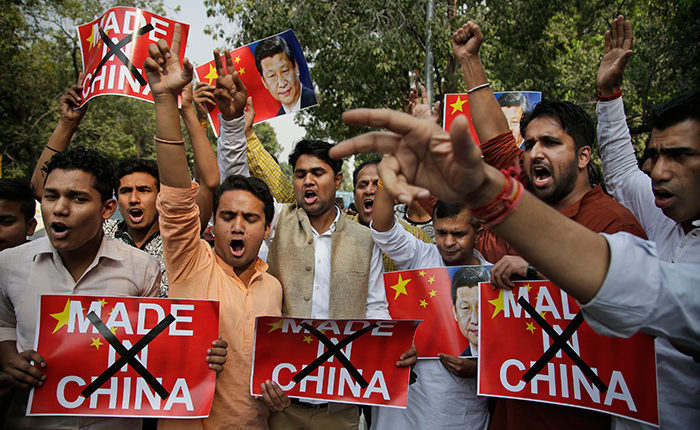 Greater Noida, 06th June, 2020: While speaking to Dr. Kuldeep Malik on Ten News Live, the Vice Chancellor at Gautam Buddha University – Prof. Bhagwati Prakash Sharma raised his voice for the boycott of Chinese goods saying that the economic dependence on China is hurting India.
As an example, Prof. Sharma said, Folic acid which is used to formulate Vitamin D was being dumped in India by China for Rs. 4,500 / kilo, so the Vitamin D manufacturers started procuring it from the China. Between January 2016 to December, the country raised the price of the Folic acid to around Rs. 50,000 / Kilo (about 11 times).
Highlighting India's temptation to foreign companies and products, he said, In India – 87% of cars are purchased from foreign manufacturers whereas in Japan only 4% of cars are purchased from foreign manufacturers.
While advocating for Swadeshi, Prof. Sharma said that Swadeshi is the only way to increase India's output. Currently India's population is 17% of world population, but its output lies at 3% of global output. Whereas Japan's population is 1.5% of world population, but its contribution in global output is more than 7%.
In view of the recent standoff at Ladakh, Prof. Sharma called China a 'threat' to India's National security and talked about its interference in the internal affairs of other countries.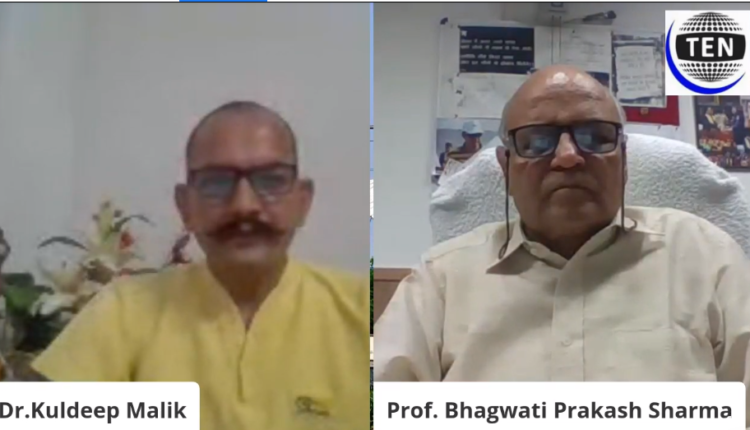 On the state of Education, Prof. Sharma said that there is lot of scope for improvement in current education system.
As an example, he said that India's position in "Program for International Student Assessment" (intelligence test for school kids) was at 2nd from the bottom when it first started in 2009. Since then India has skipped this assessment 2-3 times.
Stating few other examples of the dire state of education, he said, India registers only 45,000 patents per year in comparison to China which registers around 12.50 lakh patents per year. The citation frequency of Indian research papers is also very low.
Prof. Sharma said that a Country's development is directly related to the levels of education in that country.
When asked by Dr. Malik about whether Yoga should be made a part of education system in India, Prof. Sharma said that he agrees that Yoga should be a part of education stating its importance for the mind and the body.
He said that the parliament of Portugal unanimously passed a Resolution to support the creation of the International Yoga Day and called yoga as a system for personal development and an ancient millenary practical methodology.