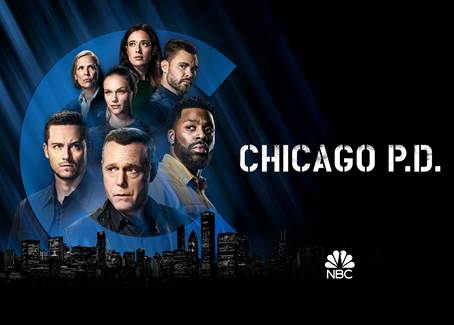 Colors Infinity brings some of the best shows lined up for the month of March 2023
One of India's leading entertainment channels, Colors Infinity is all set to welcome March 2023 with its captivating line-up of shows. With a plethora of popular and much-awaited TV shows, the channel is ready to ramp up it's programming for its viewers. In this exclusive line-up, you will get to witness some exciting shows like America's Got Talent Season 17, Chicago P.D. Seasons 8 and 9, My Brilliant Friend Season 1-3, and more. So make sure to enjoy these shows and celebrate entertainment at its best throughout the month.

Below are the shows that the viewers can enjoy throughout the month of March on Colors Infinity –
Vigil – Women's Day Special
Ahead of International Women's Day, Colors Infinity is all set to showcase BBC's most watched drama of 2021, Vigil. This show revolves around the story of an ingenious detective Amy Silva. She is a member of the Scottish Police Service who is sent on a submarine HMS Vigil for the investigation of a murder. Things get intense as the investigations of her, and her colleagues bring the police into conflict with the Royal Navy and MI5, the British. Watch the show to know how Amy Silva fights for justice and subvert patriarchy only on Colors Infinity on 8th March, 1 pm onwards.
America's Got Talent Season 17
Watch America's Got Talent Season 17, premiering for the first time in India, exclusively on Colors Infinity. A show that features some of the stupendously talented artists presenting their singing, dancing, comedy, novelty, magic, stunts, and other acts to celebrity judges and audiences in order to advance in the competition and win a huge prize. The show has garnered immense popularity among the US audience over the years and is a part of the global Got Talent franchise. But this season is special as it features an act by India's very own Unreal Crew, a talented dance group from Rajasthan. So make sure you don't miss their performance and watch America's Got Talent Season 17 on Colors Infinity from March 13th, Monday to Friday 8 pm.
Chicago P.D.
Chicago P.D., a spin-off of Chicago Fire and a part of the leading Chicago franchise is one of the most watched and loved shows among the audience. This show follows the Intelligence Unit of the 21st District of the Chicago Police Department. This department deals with some of the most heinous crimes in the city such as drug trafficking, high-profile murders, and beyond. Watch this exciting show exclusively on Colors Infinity, from 16th March, Monday to Friday at 11 pm.
My Brilliant Friend
Based on a series of novels by Elena Ferrante, My Brilliant Friend is a show that explores the complicated intensity of female friendship. This show is a depiction of the beautiful yet complicated story of two friends Elena Greco and Lila Cerullo. Tragedy strikes when Elena, an author, realizes that her friend Lila has gone missing without a trace. It causes Elena to reflect on the early days of their friendship when they were two very different girls at the top of their class. As Elena tries to explain the mystery of Lila, the show goes on to cover more than 60 years of their lives. Watch this fascinating story premiering for the first time in India, exclusively on Colors Infinity from 22nd March, Monday to Friday at 9 pm.
Tune into Colors Infinity this March and be a part of this month-long enthralling entertainment!