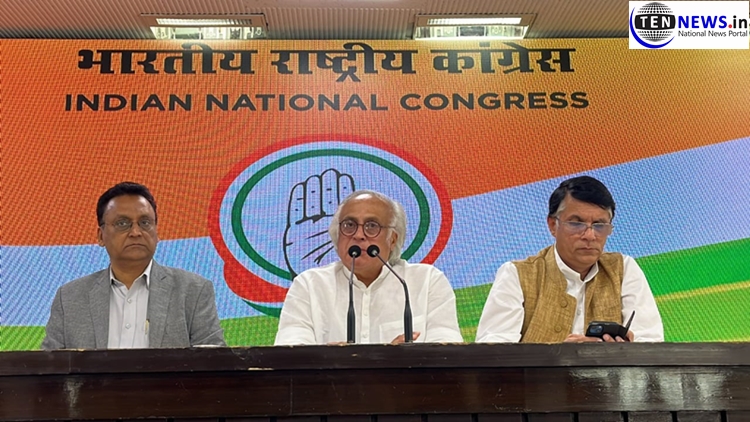 Congress accuses Modi of using ED to disrupt plenary over Adani scam, vows to continue protest
Ten News Network
Delhi (India), February 21, 2023: Indian Congress party has accused Prime Minister Narendra Modi of trying to disrupt it's upcoming plenary by unleashing the Enforcement Directorate on its Chhattisgarh leaders.

The party has been questioning Modi about the Adani group, and the ED has started raiding Congress leaders, including MLAs and cashiers, just four days before the Congress plenary, prompting accusations of political vendetta.
Congress communications chief Jairam Ramesh said the party's questioning of the government on Adani would continue, while Congress president Mallikarjun Kharge asserted that the ED was selectively targeting opposition leaders.
Congress spokesperson Pawan Khera said that between 2004 and 2014, under Congress rule, the ED conducted 112 raids, while in the last eight years, it conducted 3,010 raids, with 95% of the politicians targeted belonging to the opposition.
Ramesh persisted with his daily dose of questions under the Hum Adanike Hain Kaun (HAHK) series, asking why the NSE was not reviewing Adani Enterprises' position in key indices after MSCI, S&P Dow Jones, and FTSE Russell announced they would be making changes to the weightage of Adani Group companies in their indices.
The Adani Group's actions are provoking global skepticism about Indian companies' environmental, social, and governance (ESG) standards.