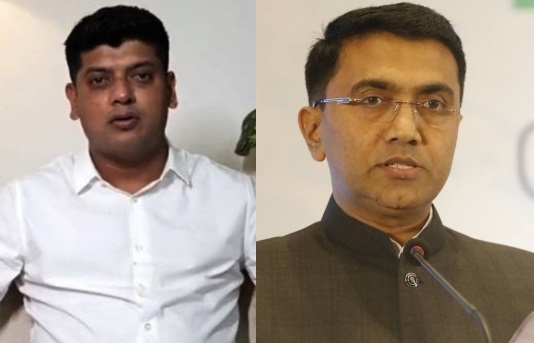 Congress slams Goa CM, says BJP 'poisoning minds of people'

Panaji, Sep 13 (IANS) Slamming Goa Chief Minister Pramod Sawant for his allegations against the INDIA opposition bloc over Sanatana Dharma, the Congress on Wednesday alleged that the BJP is "poisoning the minds of people" and spreading communal hatred.
"BJP should not seek votes on religion. BJP is poisoning the minds of people across the nation. There is no need of an AK-47 or pistol, BJP is using communal hatred agenda for division. (Because of this) people have started fighting with each other. In which direction our country is going, we need to think on this," the state's Congress chief Amit Patkar said while addressing a press conference here.
While addressing a meeting in Madhya Pradesh on Monday, the Chief Minister had said that "rulers like Mughals and British couldn't wipe out Sanatana Dharma from the country in the past. But Congress (INDIA bloc) is trying to insult Sanatana Dharma to garner votes. Hence people should question them".
"In Goa we live in brotherhood and we have maintained communal harmony. It is the agenda of the BJP (to divide people). Chief Minister Pramod Sawant goes to another state and speaks about communalism. He should first know that it is because of Congress, India got freedom from the British. The Congress party has come from revolution. Our leaders made the British to leave the country," he said.
Condemning Sawant's remarks, Patkar said: "Actually, he could not protect Hindu Dharma in his own state. Temples are relocated for the expansion of the highway. Why could he not save the temple from Pernem (North Goa) and now he is trying to disturb the temple area in Bhoma-South Goa for a highway project because of crony capitalism.
"People have come to know that the BJP government at the Centre and in the state are cheating them. People want you to speak on core issues like unemployment, health, inflation, and importantly about women empowerment and their safety, not about religion."
He said that the Chief Minister should also speak about the several crimes taking place in the state.
–IANS
sbk/ksk