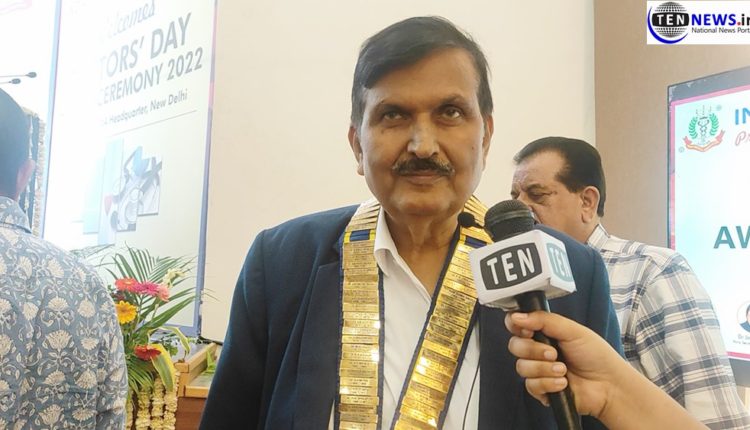 New Delhi, July 2, 2022: At the Doctors' Day Award Ceremony 2022 by the Indian Medical Association, the National President of the Indian Medical Association, Dr. Shahajanand Prasad Singh told Ten News about their dissatisfaction and unmet demands from the government.
"Firstly, we want that government should constitute a committee for Mixopathy," he stated. "Constitute two doctors from Ayurveda, two doctors from Homeopathy, and two doctors from Allopathy. Give them six months times. Whatever decision will be made by the committee, we will accept it."
He also highlighted the government to treat violence against doctors as a punishable offense.
"During the pandemic, violence against the doctors was punishable. Make that the central law. So that no one commits violent acts against doctors," he urged the government.
Dr Singh also insisted on the government exempting the doctors from the Consumer Protection Act. "For a small mistake, doctors are fined crores. In such cases, it is important to exempt the doctors from CPA."
Further, he stated, "I believe Mansukh Mandaviya is a very polite minister, and I am sure he will look into these matters and come up with a solution."