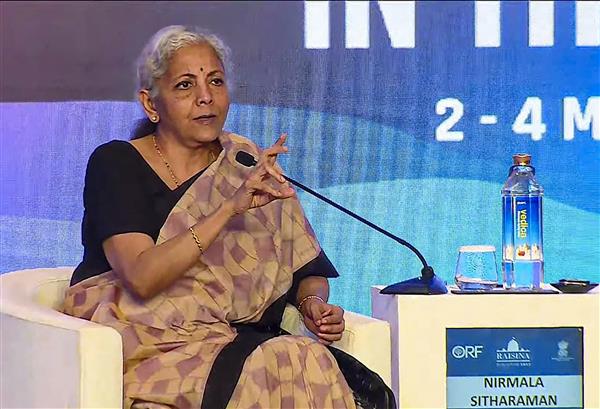 Corporate Heads don't disappear, that doesn't happen here: Nirmala Sitharaman
Ten News Network
New Delhi (India), 5th March 2023: Indian Finance Minister Nirmala Sitharaman gave her views on India and India as a democratic country. She also talked about the country's decision to privatise some government assets in the future.

She said that India is a growing economy and also contains all the right measures and ingredients to become a stronger economy. She said that being a truly democratic country, citizens have a right o criticise the Country and also Criticise the Prime Minister hinting that the same is not possible in many other countries around the world.
She said, "We seem to have the right combination of things which matter for a growing economy. Good, well trained youth, we can have them better trained."
She further stated that despite some flaws there are few fundamental rights that India provides and being an elected democracy no one is allegedly abducted from the streets of the country.
Sitharaman said, "We do have an elected democracy, a well established common law and also our courts. You can keep highlighting the fact that delayed justice, time taken for justice and so on, but systems exist and transparently at that.
There is no somewhere, somebody, suddenly arresting somebody and taking them inside. He's the head of a corporate, a big corporate, and he disappears for some time and then he appears None of that happens here. You can speak against the government, you can speak against the government, you can speak against the Prime Minister."
The statement seemed to be a dig at our neighbouring country China and their alleged actions against Jack Ma.