In a laudable gesture, Delhi Sikh Gurudwara Committee has opened up a state-of-art, ultr-modern kidney dialysis facility in the heart of Delhi.
The 100-bed kidney dialysis hospital where up to 500 patients can undergo dialysis every day has come up at the Guru Harikishan Institute of Medical Sciences.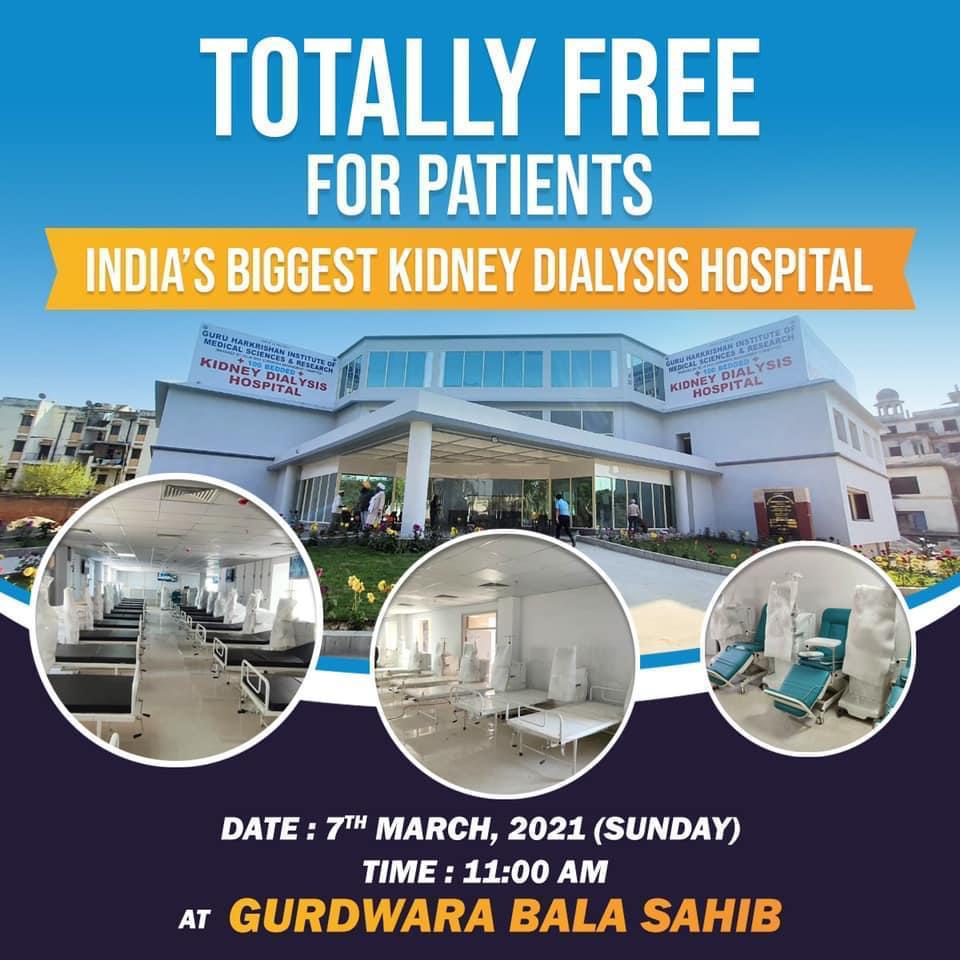 The centre has 50 beds and 50 chairs, where patients can undergo dialysis with the help of 100 high-tech machines that have been imported from Germany.
Given the fact that a dialysis takes a time of about 3 to 4 hours, hence in a day, the facility aims to cater to 500 patients, completely free of cost.
Aditya Kashyap, Ten News Strategic Adviser and Investment Banker said:
Moreover, the patients will also be given free food during the course of their stay.
This one of a kind facility doesn't even have a fee counter as all services offered here are destined to be kept free for forever. Many Delhi residents have expressed their utmost delight on the inauguration of this dialysis centre.
Urging DSGMC to set up another clinic to prevent kidney disease / failure, Dr. R.K Tuli, global pioneer of holistic medicine and chief physician, SOHAM said, "Terminal kidney failure, as it's medically incurable, leads to need for Dialysis – while providing it for free will take care of financial burden – but it won't reduce suffering of the sick due to its progressive morbidity & inevitable mortality."