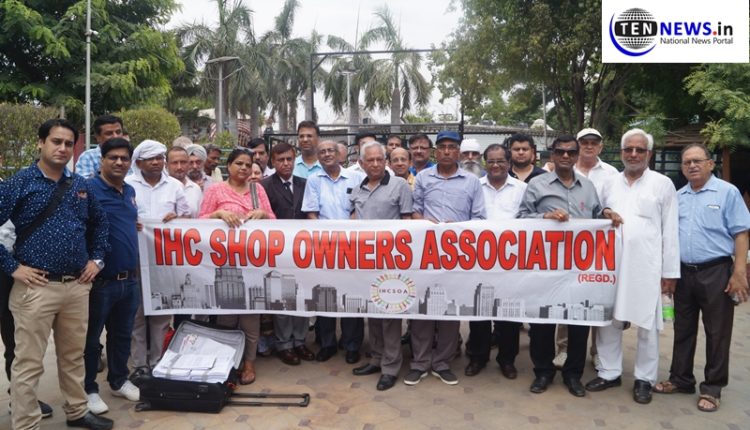 Court hearing: 'Write separately to UP RERA Chairman', Judge to IHC shop owners Association
Saurabh Kumar / Baidyanath Halder
Greater Noida (03/07/2019) : More than hundred of affected members of IHC Shop Owners Association (IHCSOA) went to RERA office today to attend the RERA court hearing on the complaint filed by the Association against Pramod Goel of Indrapuram Habitat Centre, Ghaziabad.
This Association is of the buyers,investors of Indrapuram Habitat Centre, a Mall built in 12.5 acres in Indrapuram, Ghaziabad, whose promoter is in jail since April '19 and the entire project is left abandoned. The buyers have invested their hard earned life savings in tune to hundreds of crores.
The General Secretary of the Association Shikhar Kapoor briefed the media that the case was pleaded by their senior advocate Dinesh Tyagi, which was heard by Judge in Bench 3 of Rera Court in Greater Noida.
Shikhar Kapoor said that "Judge has passed the interim order that the builder cannot sell/ mortgage/ any property in Indrapuram Habitat Centre from today onwards. Also a Forensic Audit has been ordered by RERA court. Judge also passed the order for site visit of the mall and asked the Association to write separately to Chairman UP RERA to take over the Phase 2 & 3 of the mall."
NK Singhal, Vice President of the Association said that he is pretty satisfied with today's hearing and quite hopeful to get justice from the RERA court for all the members of the Association.