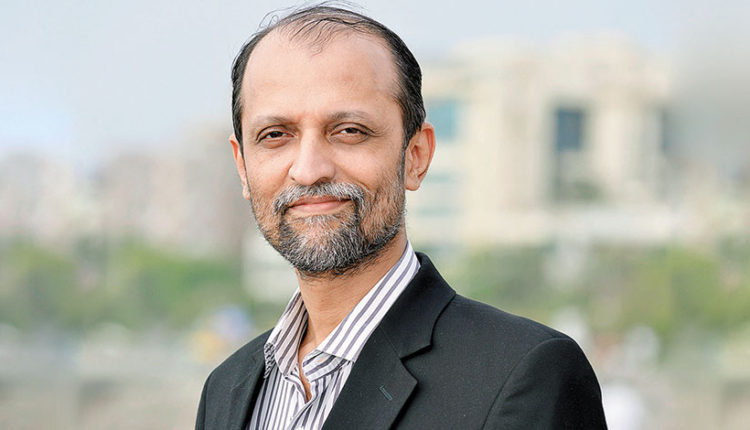 Covid-19 is an episodic event, we will see sharp economic recovery as soon as next year: Aditya Birla Group Chief Economist at BIMTECH
While addressing a webinar on "Indian Economy post Covid-19" at BIMTECH, Aditya Birla Group's Chief Economist Dr. Ajit Ranade said that Covid-19 is an episodic event and Indian economy will see sharp growth numbers as soon as the next fiscal year.
While comparing the Covid-19 to the Great Depression of 1930's from an economic perspective, Dr. Ranade said that it took US about 14 years to get back to the growth numbers of pre depression period. In contrast to this, India is expected to recover from economic fallout caused by Covid-19 and get back to the pre covid growth numbers by 2021.
Dr. Ranade said that the rural economy will be a silver lining this year and next year owing to the record production of crops in spring harvest, high procurement of crops by the government in many of the states this year, direct cash transfer to females in households and increased spending on MGNREGA.
As a way towards economic recovery, Dr. Ranade suggested that the government must now embark upon expansionary fiscal policy. In other words, it has to hugely increase its spending.
"The fall in demand during the Covid times has to be offset with the government spending on the infrastructure."
"Since government's revenue is down due to fall in tax collection, the government should resort to innovative practices like borrowing from RBI, bond market or special category of covid bonds."
Dr. Ranade also suggested that all the pending payments be released immediately including the tax refund and the 5 lakh crores that the government owes to the MSME vendors.
The govt should also give some kind of salary support especially to MSMEs as they don't have enough money to pay their workers.
The state must finally pay the GST compensation to the states of India because the frontline action is happening at the state level whether it is the health expenditure or providing food and shelter to the migrants.
On digital economy, Dr. Ranade said that there is going to be a digital revolution in India. "In next 10 years everything is going to touch digital in the economy."
This is backed by the fact that UPI transactions have risen to 1 billion transactions per month and people with access to internet has grown by 500% in last 5 years. Actual data usage has grown by 1700%.