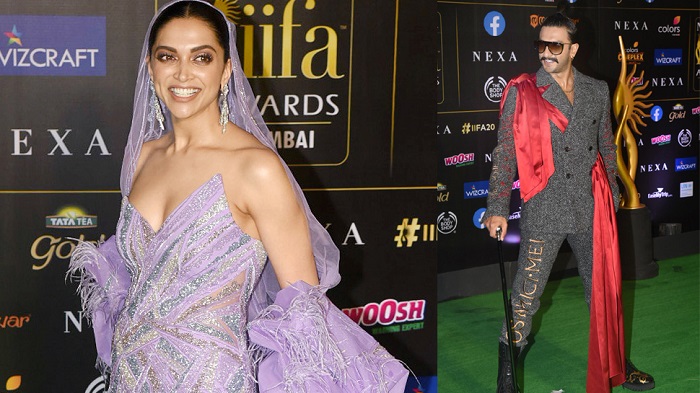 Deepika Padukone shares a hilarious meme on Ranveer Singh's outfit
New Delhi: Actor Deepika Padukone seems to have found a new liking for the memes. The actor has shared yet another meme on Instagram and her fans are loving her for it.
After attending the IIFA Awards night, the actor posted set of memes pointing at her husband Ranveer Singh and her look for the event. She found hilarious similarities between their IIFA awards outfits and some really random things.
In the first photo combo, Ranveer's samurai-inspired look from the night was compared with Agnes of Despicable Me, and Deepika captioned it 'who did it better'. She even wrote the word 'Mine' with the picture and tagged Ranveer.
In the second picture, she compared her own flowing lavender gown to a colourful floor mop. "Close enough," the picture read. Deepika wrote 'ROFL' with the picture.
Check out the photo memes here: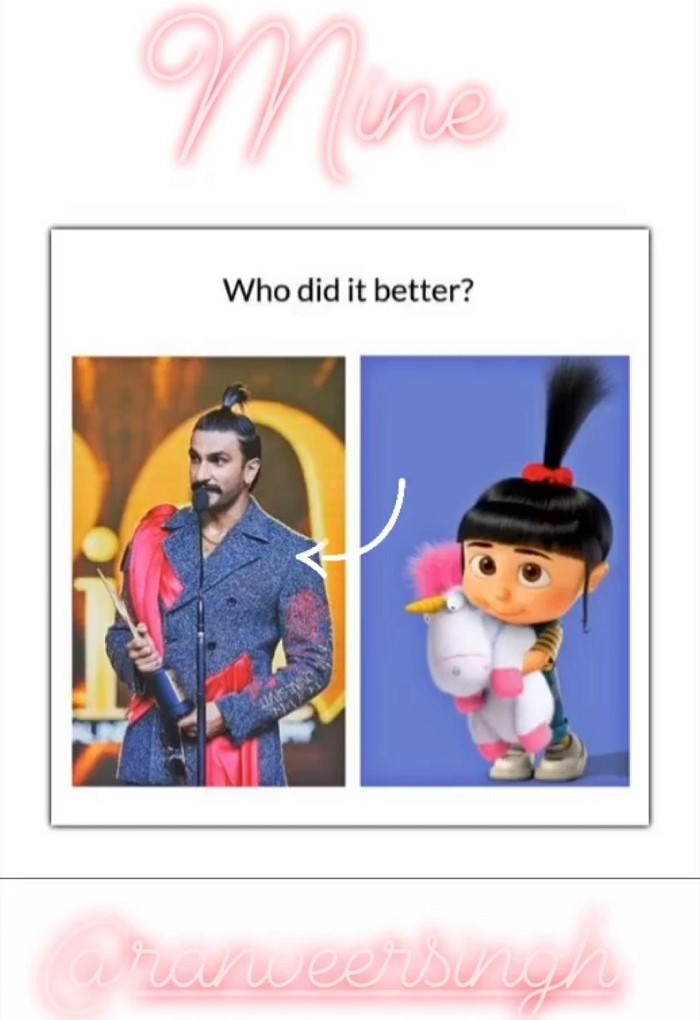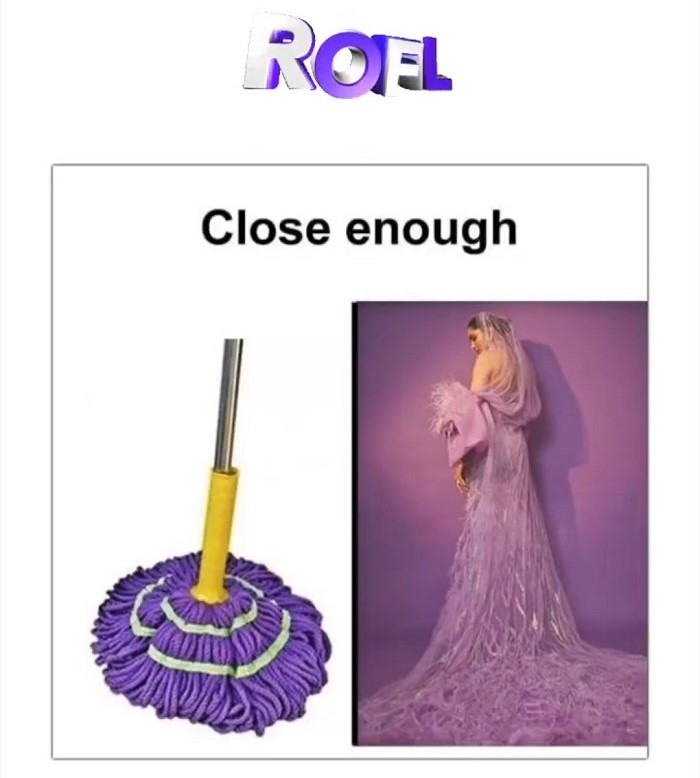 Earlier, Deepika Padukone had shared a hilarious meme with her fans on Instagram handle which sort of represented her relationship with husband Ranveer Singh. Taking a dig at her actor husband for helping finish her leftovers, Deepika had posted a meme where a girl and a guy are sitting on a table with the guy sipping a cold drink while the girl finds it difficult finishing her food. The actor had captioned it, "that's us" and tagged Ranveer.
In the graphic, the girl said, "I can't finish the rest," while the guy replied, "I'm done". In second part of the meme, the guy had opened his mouth wide and the girl was putting the leftover food in the guy's mouth. It read, "Open wide, trashcan!"
The couple has always been in the spotlight, even at the IIFA Awards, the actor couple grabbed everyone's attention for their glamorous avatars and PDA.
Deepika wore a shimmery purple gown with a feathered veil, which was quite long and to help his beloved wife, Ranveer lifted it as she walked ahead of him. This act was noticed at the event as it was an adorable scene altogether and the photos went viral quite soon.
On the work front, Deepika and Ranveer will now be seen for the fourth time together in Kabir Khan directorial, '83. Ranveer plays veteran cricketer Kapil Dev whereas Deepika plays his wife Romi Dev in the film.