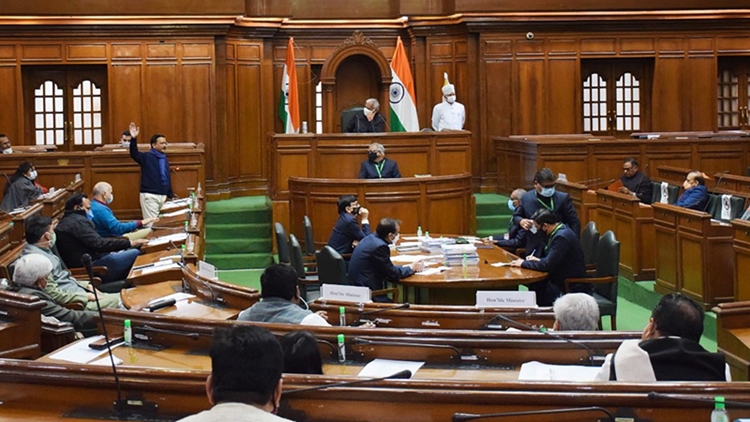 Delhi Assembly's budget session expected to witness heated exchanges between AAP and BJP
Ten News Network

New Delhi (India), March 17, 2023: The budget session of the Delhi Assembly, scheduled to commence on Friday, is expected to be marked by acrimonious exchanges between the ruling Aam Aadmi Party (AAP) and the opposition Bharatiya Janata Party (BJP).
The AAP has taken aim at Lieutenant Governor V K Saxena and the central government over the arrest of former deputy chief minister Manish Sisodia, while the BJP has brought a no-confidence motion against the Arvind Kejriwal government, citing allegations of corruption.
Senior AAP leaders have raised concerns about the interference of the Lieutenant Governor in the functioning of the elected government and the misuse of the Central Bureau of Investigation (CBI) and Enforcement Directorate (ED) by the BJP-led Center. They have also highlighted Sisodia's arrest in a false case and his subsequent imprisonment.
In response, the BJP has accused the Kejriwal government of being involved in various scams and demanded an extension of the budget session by at least ten days to address these issues. They have highlighted problems such as corruption, air pollution, drinking water crises, failures of transport systems, irregularities in mohalla clinics, and Yamuna pollution.
The annual budget for 2023–24 will be presented during the session by Finance Minister Kailash Gahlot, who assumed charge after Sisodia's arrest.
While the AAP has focused on making Delhi a modern, clean, and development-oriented city by allocating funds for sanitation, cleaning garbage mountains, and building world-class infrastructure, the BJP has emphasized the need for transparency and accountability in governance.