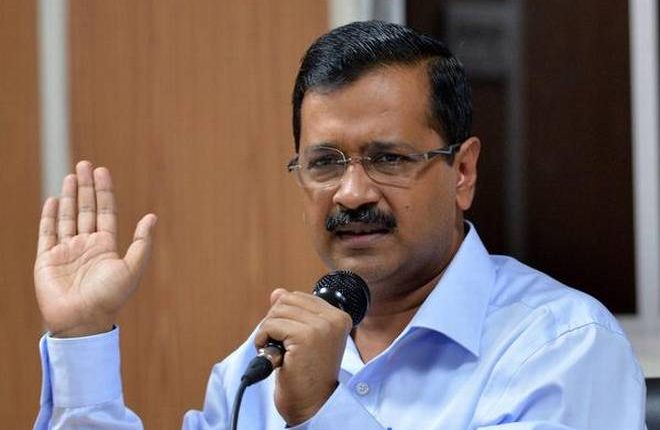 Delhi CM Kerjiwal postpones hunger strike against sealing, opposition leaders take jibe
Kashif Hasnain (Photo/Video) By Lokesh Goswami Ten News Delhi :
New Delhi: Postponement of Delhi CM Arvind Kerjiwal's indefinite hunger strike against sealing from March 31 has come with a great embarrassment for the party and the issue has put him under bad spotlight.
During a public meeting, Delhi Chief Minister Arvind Kejriwal had announced two weeks ago that if the sealing issue did not resolve until March 31, he would go on indefinite hunger strike from April 1, 2018, however, on March 31, he turned back with on his promise. AAP members gave ongoing court hearing as the reason for the same.
Taking a jibe over the issue on Twitter, suspended AAP leader and former minister, Kapil Mishra said, "Tomorrow is March 31 and sealing is continue in Delhi. Hey disciple of Anna Hazare, launch indefinite hunger strike from tomorrow. You (Arvind Kejriwal) should not lie to the traders."
Responding to the postponement of CM's strike, AAP Delhi chief spokesperson, Saurabh Bhradwaj said, "The CM has postponed the decision for the moment because the Supreme Court is going to hear the matter from April 2 on a day-to-day basis. The Delhi government has appointed two senior lawyers in this matter. The CM has decided to closely monitor the situation."
The party too pitched in with a press release on Friday. "The CM has been appealed to by several trade associations and also advised by some lawyers that when the matter is in court and the court is going to hear it on a day-to-day basis, his fast could annoy the court, which would adversely impact the outcome. They urged the CM to postpone his decision," it said.
Kejriwal has been urging the Centre to bring an ordinance or a Bill in Parliament to immediately stop the sealing drive. The Delhi assembly had also passed a resolution in support of the same demands as AAP MLAs raised the issues. The CM had also reached out to his political rivals to find a way for stopping the sealings and later led an all-party delegation to meet the SC-appointed monitoring committee, which is carrying out the sealings.
The decision to postpone the hunger strike will provide ammunition to his political opponents. Delhi BJP chief Manoj Tiwari described it as "another U-turn by Kejriwal." In a tweet, Tiwari wrote: "AAP cheated traders and Delhiites once again."
Sources in AAP said that Kejriwal may eventually go on a hunger strike if the sealing did not stop though many party functionaries believe that since he is a diabetic, it will not be a very wise step. In the last two hunger strikes that Kejriwal undertook, his health had worsened and doctors had described his survival as a miracle.