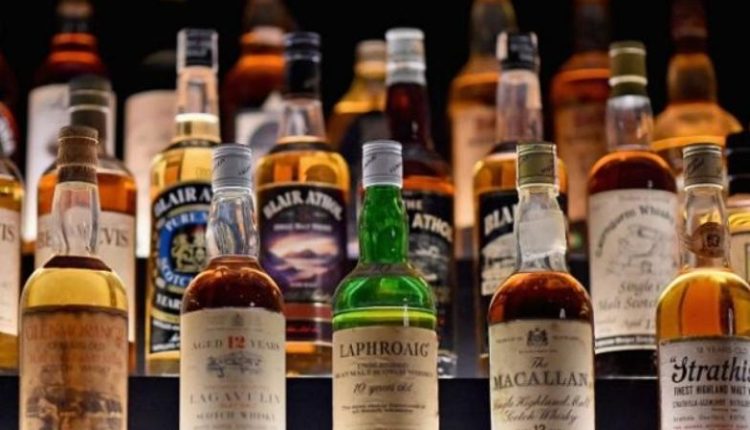 Delhi Excise Policy impacts liquor price in Noida and Ghaziabad
Ten News Network
Noida, 5th September, 2022: With the return of the old excise policy in Delhi from September 1, excise authorities in Noida and Ghaziabad are anticipating an increase in liquor sales and revenue.

Previously, Delhi liquor vends advertised 'buy one get one free,' which reduced liquor sales and income while increasing smuggling into the state.
However, according to officials and vendors, no change is visible yet. Excise officer R B Singh of Gautam Budh Nagar said, "Because Delhi only switched to the old excise policy this month, the exact impact in Noida will take a few more days to reflect."
"Even now, the price of liquor in Delhi is cheaper than in Noida. However, this time, Delhi is not providing schemes such as "buy one, get one free," which would aid in the detection of illegal liquor transportation from Delhi to Noida," he stated further.
The Noida excise agency continues to conduct checks at the Delhi-Noida borders. From April 1 to July 31, the department met a 96.55% objective, collecting Rs 470 crore out of a total of Rs 487 crore in liquor income.
It also detained 164 people, seized 72 vehicles, and confiscated 14,812 litres of illicit liquor. August data is not yet available.
According to R K Singh, Ghaziabad excise officer, there has been a considerable drop in sales and revenue in Ghaziabad over the previous several months since Delhi reduced excise duty on liquor.
"We increased border enforcement and border checks. However, if Delhi returns to the old excise policy, we anticipate an increase in sales in Ghaziabad," said Singh. He further stated that illegal liquor trafficking from Delhi to Ghaziabad is expected to decrease now.
On Saturday, Singh inspected Delhi-Ghaziabad border and conducted a checking exercise, with the department apprehending Ashok Kumar in Vijay Nagar with illegal liquor.
The excise department stated that they discovered two bottles of Royal Stag (manufactured in Delhi) with him. Kumar confirmed during interrogation that he has stacked more bottles in his house.