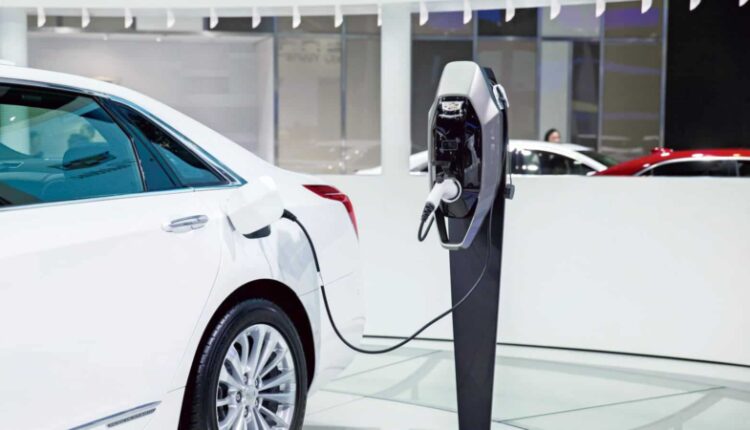 Delhi Govt boasts installing 1000 EV Stations in a year
Ten News Network

New Delhi, 10 October 2022: The Delhi government has reportedly installed 1,000 charging stations for electric vehicles under the single window facility in less than a year. Moreover, 18,000 such points will be established by the government during the coming three years, according to an official statement.
For the installation of EV chargers in private and semi-public areas of Delhi, including residential areas such as apartments and group housing societies, institutional structures like hospitals, and commercial areas like kirana stores, shops, and malls, the government had earlier put in place a single window facility in November 2021.
Through this service, any Delhi resident can call or submit an online request through the DISCOM website for the installation of a charger from a vendor in their home or business.
The transport Minister, Kailash Gahlot talked about the EV stations, and stated, the government wants to improve the city's EV charging infrastructure by setting up a network of both private and public charging stations that are three kilometers away from every location in Delhi.
The government aims to bolster the EV charging infrastructure across the city by providing a network of private and public charging facilities within three kilometers from anywhere in Delhi, he added.
Additionally, the first 30,000 slow charging points are eligible for a subsidy of Rs 6,000 per charging point under the Delhi EV program. After deducting Rs 6,000, the user's total cost will include the cost of an EV charger, installation, and three years of maintenance. After subsidies, these EV chargers have a net cost of as low as Rs 2,500.
In less than a year, the government finished installing 1,000 Electric Vehicle (EV) charge spots underneath the building. Included in this are 682 charging stations installed by BRPL at 315 places, 150 charging stations placed by BYPL at 70 locations, and 168 charging stations installed by TPDDL at 50 locations.
The Residents Welfare Associations (RWAs) placed nearly 59% of these charges, 15% are installed in office buildings, and 13% are located in e-rickshaw parking.
The Delhi Government would subsidize these 1000 charging outlets with Rs 60 lakh.
Delhi Government will spend Rs 60 lakh as subsidy on these 1000 charging points.
Talking about the initiative, Gahlot said, "It is only the beginning, as Delhi wants to construct 18,000 charging stations over the course of the next three years, making it simpler for residents to choose an electric vehicle over an internal combustion engine (ICE) vehicle. Delhi plans to have one out of every four newly purchased automobiles be an electric vehicle by the end of 2024."