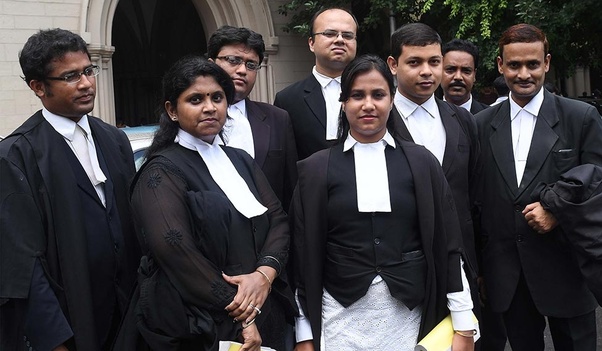 Delhi HC directs UP Govt to allow lawyers living in NCR to move in and out of Delhi
The Delhi High Court on Wednesday directed the Uttar Pradesh Government to allow lawyers living in NCR region to move in and out of Delhi by providing them weekly e-passes in line with Haryana government's model of weekly e-passes.
The High Court had asked the UP government to comply with the court's order by today 10am.
In the last hearing, the Haryana Government had informed the Delhi High Court that it has included Advocates as a category to whom weekly movement passes would be issued to move in and out of Delhi.
'Showing of e-passes on mobile phones at check points would suffice. No need to produce printed copies', the Haryana Government had stated.
In the last hearing, the court had observed that:
'We find that movement of advocates between the said two States and the NCT of Delhi, in such like cases – where the advocates are residing in one or the other State, and working in the NCT of Delhi, should be permitted within reasonable limits, since legal services are essential services.
The advocates represent their clients in cases to protect and advance their rights – including fundamental rights, which may be at stake, and to deny such litigants the right to avail of legal services through their engaged advocates, would be denial of such rights.'
The court had further noted that the rights of such advocates to earn their livelihood, which is a facet of the Right to Life and Liberty, and their freedom to carry out the profession, are also at stake. The same cannot be completely denied and can only be regulated with reasonable restrictions.
The order has come in a PIL filed by Delhi High Court Bar Association seeking a direction to Haryana and UP Governments to allow lawyers living in NCR region (Noida, Ghaziabad, Gurgaon and Faridabad) to freely move in and out of Delhi.
The request is made on behalf of all those lawyers who live in these NCR regions and are unable to get access to files, commentaries, and other documents which are kept in their offices in Delhi, due to the sealing of the borders.
Most of these lawyers do not have video conferencing facilities in their residences to effectively participate in hearings.
It is also submitted that this movement of lawyers has to be allowed to ensure litigant's access to justice in the lockdown period. It is also highlighted that similarly placed police personnel have been allowed such inter state movement.