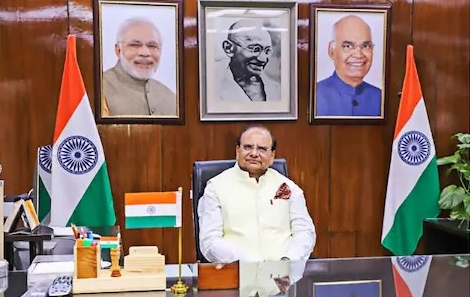 New Delhi, 6 October 2022: Aam Aadmi Party (AAP) government's alleged delay in paying Dalit sanitation employees in Delhi had led to Delhi LG VK Saxena requesting that Chief Secretary should pay off all outstanding debts before Diwali.
The development came after the Dalit Indian Chamber of Commerce and Industry (DICCI) representatives complained to the Governor about the delays in payments totalling Rs16 crore, which led to LG issuing directives.
The representatives of DICCI raised the issue of the alleged indifference of AAP Government towards clearing payment of the Dalit workers during a meeting with the governor. It was stated that over 1000 Dalit laborers who were employed by the Delhi Jal Board (DJB) to clean sewage systems in the nation's capital during the previous four years have not got their wages.
In response to this, Delhi LG instructed the Chief Secretary, Naresh Kumar to investigate the complaint. He called it a "serious situation" and instructed the Chief Secretary to act right away to resolve any "legitimate claims" made by these Dalit sanitation employees before Diwali, according to a statement released by the DICCI.
In order to stop manual scavenging in Delhi, the DJB and DICCI had inked a contract to deploy a technology-based solution for sewage cleaning. Up to 1000 Dalit sanitation workers were hired for the project by 189 contractors from the same neighborhood.
The complainant claims that the contract between the Jal Board and DICCI calls for the release of payment to the contractors every month, but the DICCI said in a statement that timely payments to these Dalit business owners have never been made in these four years. The statement stated, "Due to Delhi Government's non-payment of invoices, the contractors are unable to fulfill the necessary recurrent expenses. These Dalit workers have been forced to go without wage for several months."