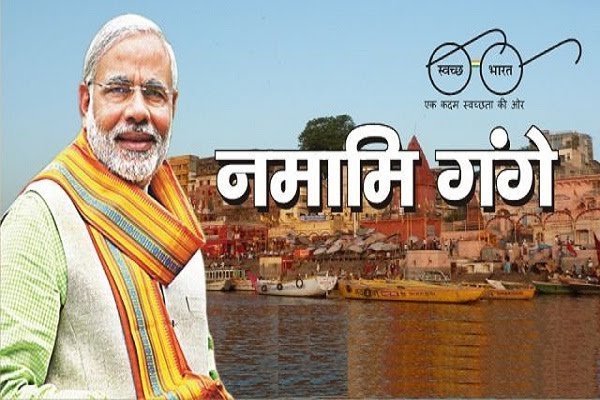 Delhi Public Reacts to RTI Exposing BJP's Ganga Cleaning Promise!
Prerit Chauhan / Rohit Sharma
New Delhi: For north India, Ganga is at the heart of its cultural and economic landscape. The 2,525 km long Ganga flows through Uttarakhand, Uttar Pradesh, Bihar, Jharkhand and Bengal before reaching the Bay of Bengal. Along with its tributaries, it covers 11 states that are home to 600 million people and serves water to 40% of India's population.
Cleaning the Ganga is a pet project for the government. Thousands of crores of rupees have been spent. India today put in a RTI to find out how much cleaner is the Ganga now than under the previous Government.
According to reply to India Today's RTI application, the Ganga Rejuvenation Ministry has reported a 58 per cent increase in contamination from faecal coliform bacteria in the city's waterway.
Ganga samples collected from Varanasi's Malviya Bridge showed bacterial contamination almost 20 times higher than the official standards.Faecal coliform presence was recorded at 49,000/100ml in 2017 up from 31,000 in 2014 at the bridge location.
Given its religious and industrial importance, any further deterioration would have significant ramifications.
The alarming data raises key questions what are its implications for us, and what is happening to Namami Gange, the Narendra Modi government's much touted, flagship, river clean-up programme.
Ten News Decided to Speak to the Public of Delhi to know their opinion on this alarming data and why Ganga is in such a terrible shape.
Speaking to Ten News Delhiites said, "Well if we go Haridwar it's very well observed their is degradation in cleanliness of Ganga. The main problem is the public of our country themselves only create impurity. The staff deputed to maintain cleanliness they also don't take care of it properly. As a layman what i have observed is Ganga is so much important in our lives we should take care of it completely," said one of the Delhiite.
"As BJP promised so many things they have not fulfilled their promises. Not ganga if we see around us their is filth. The water is polluted, for our safety we only have to take measures to fight it out," said one of the Delhitee.
Watch Full Video: