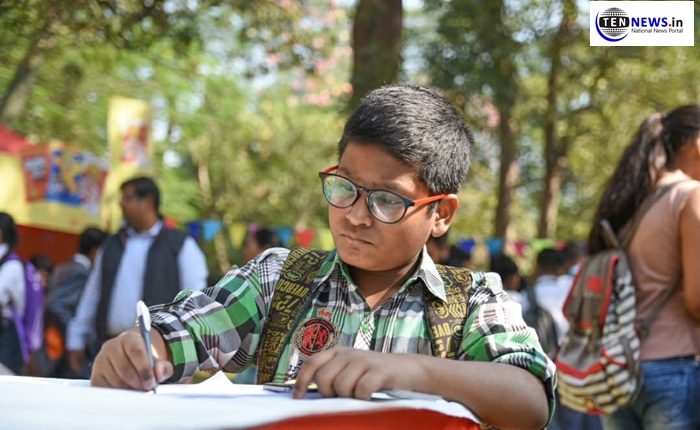 New Delhi (18/11/2019): Yesterday morning in the heart of the National Capital unfolded a carnival like none other. Aimed at reviving the lost art of letter writing, the Delhi edition of JK Paper presented, "Daakroom- A Letter Writing Carnival", which was organised by a Delhi based social start-up named Battees at Gandhi Darshan, RajGhat.
It was a day of huge turnout as children and their families thronged the iconic venue to show support to the cause and over 35,000 letters were written over the course of the build-up and on the event day.
This edition also marked the biggest Daakroom across all three editions with the footfall crossing 2000 people within the first 4 hours of the event.
The morning started with some amazing messages from Deputy Chief Minister of Delhi, Manish Sisodia who expressed his happiness on the carnival taking place in Delhi. He quoted in his letter, "The event will encourage children to write letters in the digital age. I extend my heartiest congratulations to the team and the children and I hope they discover the power of handwritten letters."
The day became even better with celebrity author, filmmaker, cancer survivor and Bollywood actor Ayushman Khurana's wife, Tahira Kashyap penned down her feelings about letter writing and in support of Daakroom.
Tahira stated in her letter that, she remembers writing to her paternal grandmother and reminisced the memories of love and the kind of ink and paper that was being used in those letters. She also stressed that it is the most beautiful and personal form of expression.