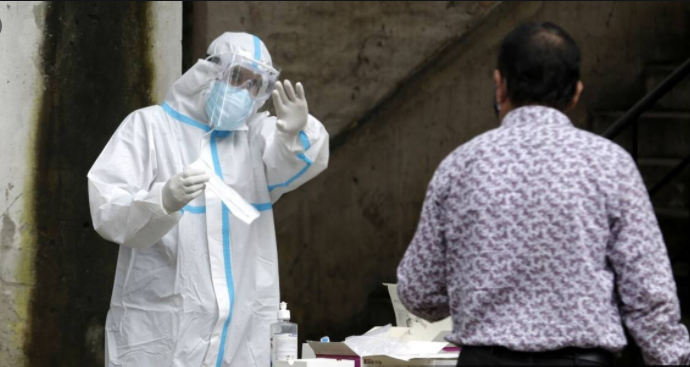 Delhi witnesses 50% increase in avg daily fatality by Covid-19, five states account for 62% cases
In a Covid-19 related health briefing on Thursday, Union Health Ministry informed that there has been a sharp increase in the average fatality rate of Covid-19 patients in the capital.
Addressing the media, he said, "There is an increase in the case fatality trajectory in two states – Karnataka and Delhi. Delhi has seen 50% and Karnataka has seen 9.6% increase in average daily case fatality."
He also acknowledged that daily positive numbers were increasing in the capital but it has to be seen in context of total population. "Looking at the rise in the number of active cases and deaths in Delhi, we're engaging with Delhi Government. We have given some specific instructions to the govt, if those are followed, no. of cases can be brought under control," he remarked while replying to a question.
Bhushan also informed that majority of cases were confined to five states only. "Five states- Tamil Nadu, Uttar Pradesh, Karnataka, Andhra Pradesh and Maharashtra account for 62% of total active cases in the country," said the Union Health secretary.
Outlining that the number of recovered cases in the country now stands at over 29.70 lakh, he added, "This figure is 3.5 times more than active cases. Single-day highest recovery of 68,584 has been recorded yesterday."