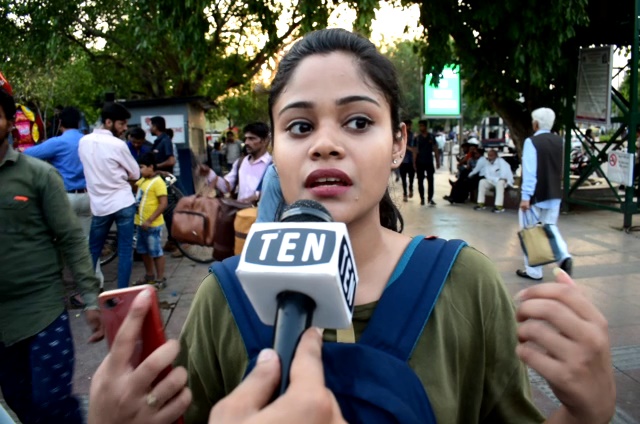 Delhiites reacts on Arvind Kejriwal's Free rides in Delhi metro and DTC buses scheme for women commuters
Talib Khan (Photo-Video) Lokesh Goswami Tennews New Delhi :
New Delhi, (3/6/2019): Delhi CM Arvind Kejriwal today announced that the Delhi Government will bear the charges of women travelling in Delhi Metro, DTC buses and cluster buses. He announced free rides for women passengers.
Ten News team reached Rajiv Chowk metro station, one of the biggest and most used metro station by the public to know about the reactions of women commuters about Kejriwal's big announcement.
Some of them said, "now we think that Kejriwal only make announcements and don't believe in implementations anymore. This announcement seems only a political gimmick from Kejriwal's side because after his defeat in Lok Sabha elections, he has to make a big news that catches the eye of the voter".
Some said, "that this step will surely help in increasing women safety as those women who can't afford metro fares have to use other means of transport which are less safer then metro can use it more frequently now. But still he has to do something more credible for making the roads and streets safe for women".
Earlier today, Kejriwal, while addressing the reporters in his party office in New Delhi, said, "On all DTC buses, cluster buses and metro trains women will be allowed to travel free of cost so that they have a safe travel experience and can access modes of transport which they were not able to, due to high prices.
"Initially we'd told Centre not to increase prices of tickets, they didn't agree. We told them we've 50-50 partnership, let's give 50-50 subsidy on raised prices, they didn't agree. Delhi govt will bear the fare of what we're going to do.We needn't take approval for this", he added.