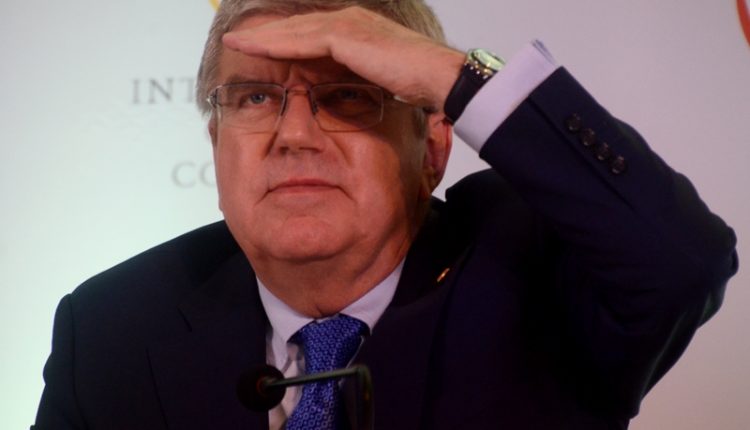 Delighted to come to India to meet Olympic Family : Thomas Bach President, IOC
PRERRIT CHAUHAN (PHOTO/VIDEO BY SAURABH SHRIVASTAVA)
New Delhi: International Olympic Committee (IOC) President Dr. Thomas Bach met with key stakeholders of the Indian Olympic movement today. The delegation engaged with newly elected members of the Indian Olympic Association (IOA) Executive Board, heads of National Sports Federations, State Olympic Associations during their visit to New Delhi.
The visit comes as a boost to India's endeavour to make a mark in the global Olympic movement. Dr. Bach shared his vision with all the key stakeholders while
acknowledging their ambition to build competence in countries like India to host multiple discipline sporting events in the near future.
Addressing the Media,IOC President Thomas Bach, Said, "I'm Very happy to come to India to meet Olympic Family. This is best time to come to india. With 66 medals, this year's Commonwealth Games marks one of India's best sporting performances across Disciplines. The achievements have set a great message. We are happy after this press conference we will be having opportunity to meet commonwealth winners and we will also congratulate and encourage them. We can see a very good preparation for 2020 summer Olympics in Tokyo".
"The meeting with the Indian Olympic Association and the Ministry of Youth Affairs and Sports was a fruitful one as we agreed on devising a roadmap where the most hopeful athletes from India will be prepared for the Olympic Games 2020 with the help of international expertise which will be provided by ICC and OCA. We have offered assistance and cooperation to the IOA to help in matters of sports science, coaching, sport for all, and the role of spam in the society at large," added bach.
IOA President Dr. Narinder Dhruv Batra was pleased with the backing received from IOC. "I would like to thank Dr. Bach for his kind words of encouragement during this critical visit. To achieve our goals and vision of an Olympic movement in India, the roadmap suggested by the delegation will surely benefit us as we hope to achieve our
vision to bid for important global events like the Asian Games and Olympics in the foreseeable future. Would like India to bid for Youth Olympics 2026," said Dr. Batra.
After taking over as the President of IOC in 2013, Dr. Bach had visited India for the first time in 2015. This is his second trip to India as President, however, this is the  first time that he is meeting the newly elected Board Members of IOA.
After the conference, Later in the day, Dr. Bach watched the futuristic and fast paced Hockey exhibition match.