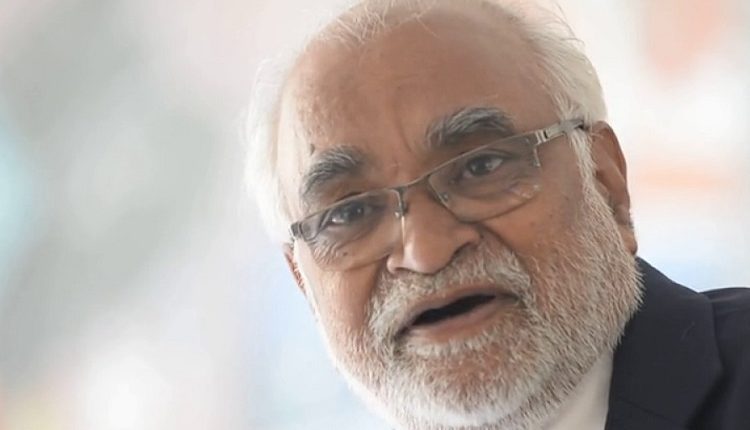 Coincidence much? Dental care giant's latest innovation is same as what a BIMTECH Professor talked in 1991 video
Social media has recently been abuzz with the dental care giant Colgate's 'well-thought' announcement of reinventing the manual toothbrush with reusable handles to contain 80% less plastic.
In order to achieve it, the company is planning to launch a product named Colgate KEEP, where the handle is made up of aluminum and the head of the toothbrush can be replaced from time to time. It is expected that this step will significantly reduce the accumulation of plastic wastage, as millions of toothbrush are discarded every month owing to issues in their bristles.
While the company makes tall claims of it being at the centre of their 2025 sustainability goal, the idea seems to be very similar to what an eminent Indian Professor had thought of, proposed and explained, long ago.
In a video which is said to have been recorded in early '90s itself and had been uploaded on the YouTube in 2017 by BIMTECH Professor Kumanduri Ranga Chari, the very same idea has been explained much in detail.
In the video titled design thinking, he explains how primary and secondary functions can be very well explained and understood by using day to day simple products.
He also explains and demonstrates that some of the options that one can have or make use of is having a disposable bristle portion that can be replaced after it has outlived its usage.
He also shows three very effective options, in which plastic waste can be reduced.
Professor Chari has been a pioneer in developing and demonstrating useful value added products development from Rice Husk Ash, Cupola Furnace Slag, Broken ceramic Pottery, PET and Tetrapack, Marble dust, Stone dust, among others.
So, dear Coalgate, is it a mere coincidence or can the professor expect a well-deserved credit?
Reference: https://www.waste360.com/plastics/colgate-keep-reduces-small-plastic-waste-make-big-difference